Los Angeles to reopen all beaches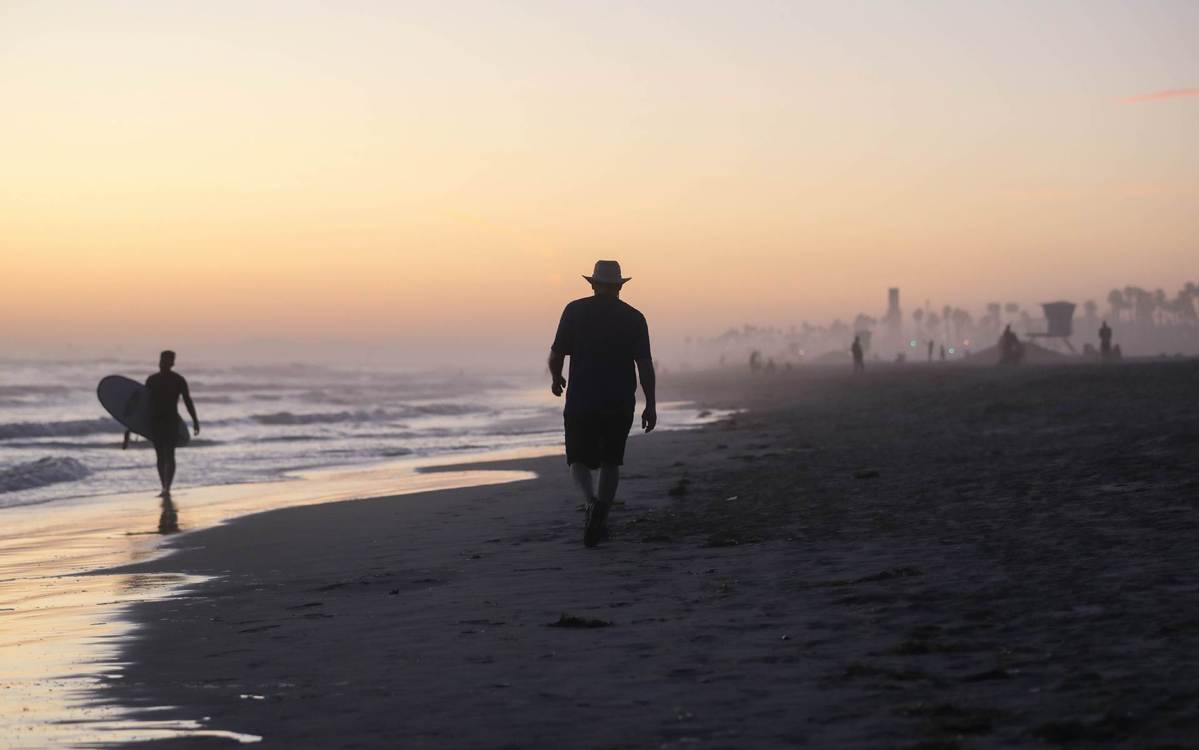 People gather on Huntington Beach, which remains open amid the coronavirus pandemic, at dusk on April 23, 2020 in Huntington Beach, California. Neighboring beaches in Los Angeles County are closed in efforts to prevent the spread of COVID-19. (Photo: Agencies)
LOS ANGELES - Los Angeles County will reopen all beaches to the public on Wednesday with mandatory face coverings and social distancing, authorities said on Monday.
Beaches will be opened for "keep moving" activities and exercise only, including swimming, surfing, running and walking, according to the County's Department of Beaches and Harbors.
Lying or sitting on sand, canopies, coolers or picnicking will not be allowed under the rules.
Physical distancing and face coverings are mandatory for all beach visitors.
Parking lots, bike path, piers and boardwalks will remain closed, said the department, urging beach visitors "to keep the beaches open by doing your part to help slow the spread of COVID-19."
Los Angeles County operates and manages 20 beaches stretching along a third of the County's pristine 75-mile (about 120 km) mainland coast.
Public beaches and trails were closed on March 27 in Los Angeles County in response to the COVID-19 pandemic.
Parks and hiking trails in the county have been reopened since Saturday as California eased stay-home rules and business restrictions.
Los Angeles County officials reported 591 new COVID-19 cases and 39 more virus-related deaths on Sunday, raising the countywide total to 32,258 cases and 1,569 deaths.