Sri Lanka president vows never to reappoint ousted premier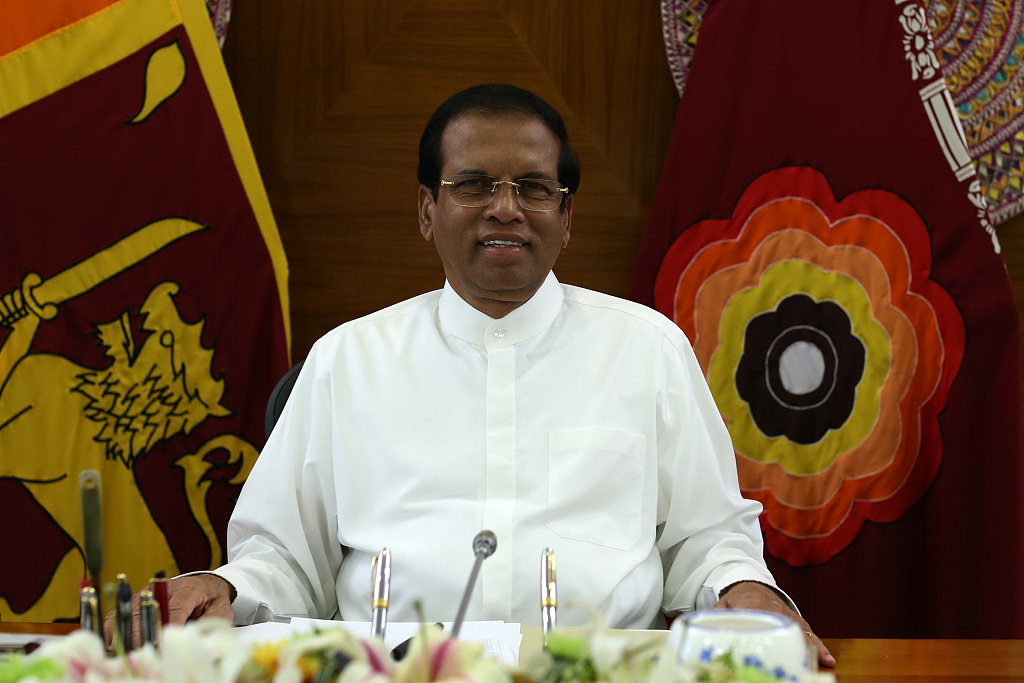 File photo of Sri Lankan President Maithripala Sirisena. (Photo: VCG)
President Maithripala Sirisena on Sunday reignited the political crisis that has crippled Sri Lanka's government for more than a month, vowing never to reappoint arch-rival Ranil Wickremesinghe as prime minister.
Wickremesinghe's party has a majority in parliament and Sirisena's bid to bring back the country's former strongman Mahinda Rajapakse has already failed.
But Sirisena choked back tears in a meeting with foreign correspondents as he accused Wickremesinghe, who he sacked on October 26, of being "highly corrupt".
"Even if the UNP has the majority I told them not to bring Ranil Wickremesinghe before me, I will not make him prime minister," he said, referring to Wickremesinghe's United National Party.