US university celebrates Chinese culture in International Education Week
BUFFALO, the United States, Nov. 18 (Xinhua) - A series of programs celebrating Chinese culture have attracted hundreds of students, parents and visitors at the International Education Week of the State University of New York at Buffalo (UB).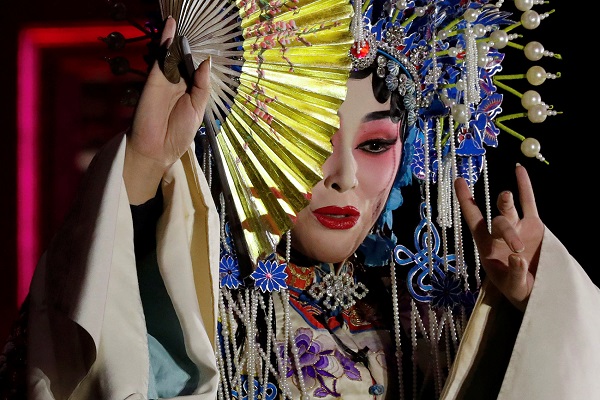 (File Photo: VCG)
The week-long celebrations, from Nov.12-16, culminated in an incredible show of "Amazing Chinese Opera" by the Confucius Institute of Chinese Opera at Binghamton University on Friday.
Braving the coldness following a heavy snow, about 200 audience showed up at the evening performance. All of them were wowed by the delicate makeup, exquisite costumes and headwear, tumbling and acrobatic movements of the young Chinese and US artists, Zhiqiang Liu, Director of the Confucius Institute at the University at Buffalo, told Xinhua.
The opera show was one of six programs that Liu's institute contributed to UB's International Education Week, an annual initiative to celebrate and promote international education and exchange.
Other activities the institute organized included an information session on Scholarships for study in China, a symposium in conjunction with the Office of Global Health Initiatives on Thursday on China and Global Health, a panel on "Career and Collaboration Development for International Students and Scholars," a film screening of "The Third Way of Love" and discussion of Chinese understandings of family and cultural values, in conjunction with the Graduate School of Education, an International Coffeehouse featuring Chinese calligraphy and other cultural activities, as well as food sampling from a local Chinese restaurant.
In addition to its valuable role promoting and co-sponsoring teaching and research about Chinese language and culture at the university, the UB Confucius institute supports Chinese language teaching in K-12 schools by providing teachers from China in association with Confucius Institute Headquarters (Hanban) and with Confucius Classroom funding; and organizes cultural program about China at the university and throughout the Western New York region. In 2018, nearly 5,000 students throughout the Buffalo area studied Chinese language in programs supported by the institute.