Dutch senate bans face coverings in public
People's Daily app
1530080088000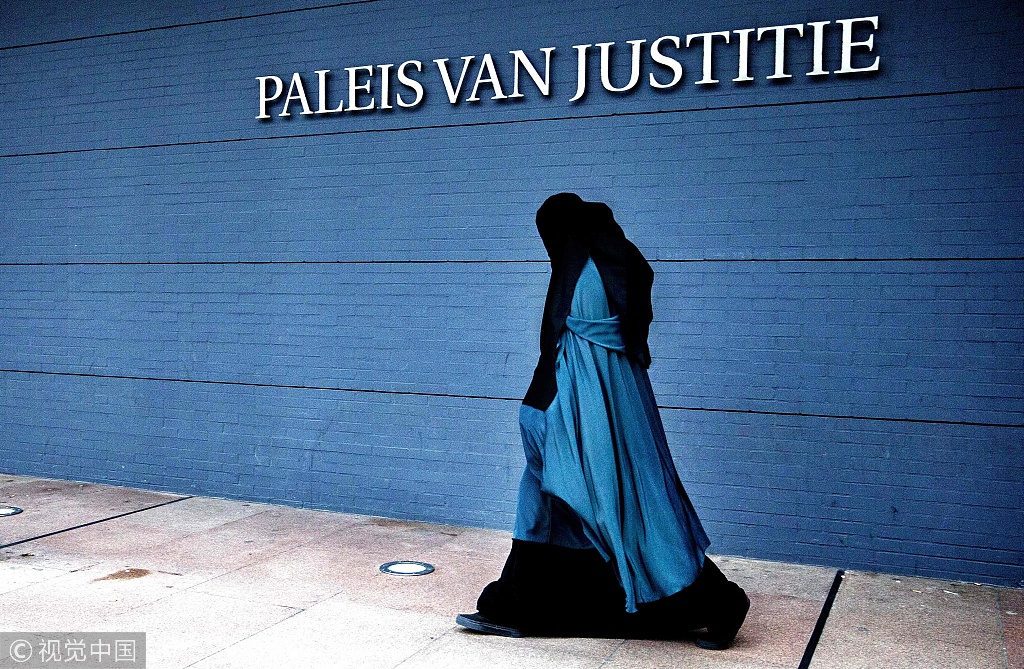 In this file photo taken on December 01, 2014 a woman wearing a burqa walks past the Palace of Justice in The Hague. (Photo: VCG)
The Dutch senate approved a ban on wearing full face coverings in public places, such as school, hospitals and government offices.
"The bill bans the wearing of clothing that completely covers the face or only shows the eyes, in educational institutions, on public transportation, in government institutions and hospitals," the Dutch Upper House of Parliament said on its website.

Forty-four of the 75 senators voted for the bill. It was supported by three of the four political parties in Prime Minister Mark Rutte's ruling coalition.

The law bans full face coverings, including motor helmets and burqa, while partial coverings such as hijab are permitted. People caught violating the law will be fined 400 euros.

Approved by 132 members of the 150-seat Lower House in 2016, the law is expected to make public buildings safer. Full face coverings can still be worn in the streets.

Similar bans against wearing full face veils have already been approved in other countries, such as Belgium, France, Denmark, Italy and Spain. France was the first European country to ban it in April 2011.