50 feared dead as train runs over people in northern India
NEW DELHI, Oct. 19 (Xinhua) -- At least 50 people, mostly women and children, reportedly died and many others were injured in India's northern city of Amritsar on Friday when a passenger train ran over them during a festival.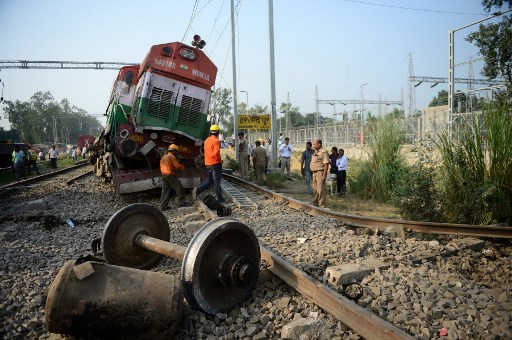 (File Photo: AFP)
According to TV reports, an effigy of Ravana was put to flames very near to railway tracks on the occasion of Dussehra festival, leading to bursting of loud crackers and the panicked people running towards the railway tracks without realising the train coming at a high speed.
The mishap involving the train took place at Choura Bazar area. The train was running from Pathankot city towards Amritsar.
Relief and rescue work is being carried out and the injured are being rushed to a nearby hospital, said a local government official.