79 kidnapped school children released in Cameroon
YAOUNDE, Nov. 7 (Xinhua) - Seventy-nine school children and one driver who were kidnapped in a private school in Cameroon's troubled Anglophone region of Northwest have been released, a government minister said Wednesday.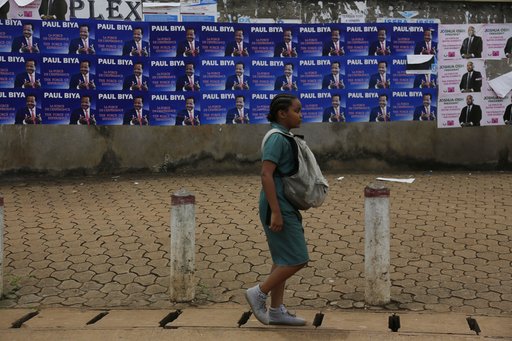 (File Photo: AP)
"All the children have been released. The school driver has also been released," Issa Tchiroma Bakary, minister of communication and government spokesman, told Xinhua.
"But the school principal and one teacher are still in captivity," he added.
According to Cameroon's army spokesman, Colonel Didier Badjeck, the 80 hostages were freed early Wednesday morning after a military operation in Bafut, a locality on the outskirt of Bamenda, capital of the Northwest Region.
"Since yesterday (Tuesday), terrorists (armed separatists) were located based on intelligence and telephone conversations. The Defense and Security Forces quickly defined the search area. After several reconnaissance involving large means of surveillance including air, the probability zone of the hiding place was specified on the Presbyterian secondary school of Bafut. The area was sealed off and in light of this pressure, the terrorists released the children." Badjeck told Xinhua Wednesday by e-mail.
The children will be reunited with their parents later today, Tchiroma said.
The children and teachers were kidnapped on late Sunday in Northwest, one of the war-torn English-speaking regions of Cameroon.
Armed separatists seeking independence of the two Anglophone regions of Northwest and Southwest in Cameroon have been clashing with government forces since October last year. They have ordered the closure of schools in the regions. Local authorities said the separatists have burned more than 100 schools that insisted on operating.