Brussels march mimics 'yellow jacket' France protests
Dozens of "yellow jackets" protesters angry about high taxes and living costs are causing traffic chaos in Brussels, as the movement that started in France two weeks ago gains traction in Belgium.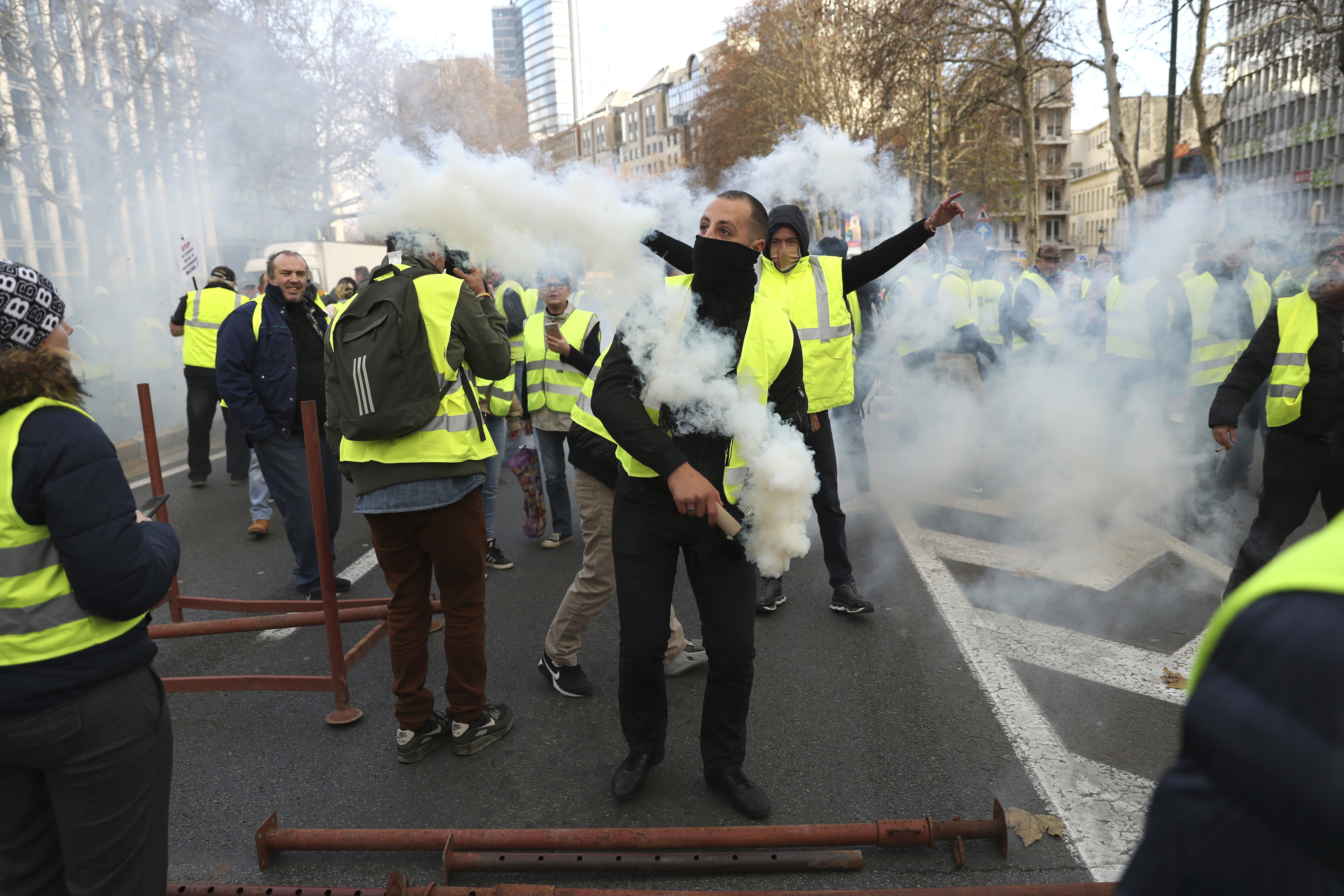 Demonstrators, called the yellow jackets, light flares and shout slogans as they protest against rising fuel prices in Brussels, Friday, Nov. 30, 2018. (Photo: AP)
Protesters wearing the high-visibility vests that have become a uniform for the movement blocked city streets Friday with pieces of scaffolding or gathering on roads, occasionally letting some vehicles through.
They gathered near the Belgian government and parliament quarter, as police watched on with water cannon trucks parked nearby.
Prime Minister Charles Michel has said he is willing to talk with some of their leaders.
Roadblocks were also in place near the city of Charleroi, around 60 kilometers (40 miles) south of Brussels.