At least 42 killed, 14 missing after boats capsize in southern Thailand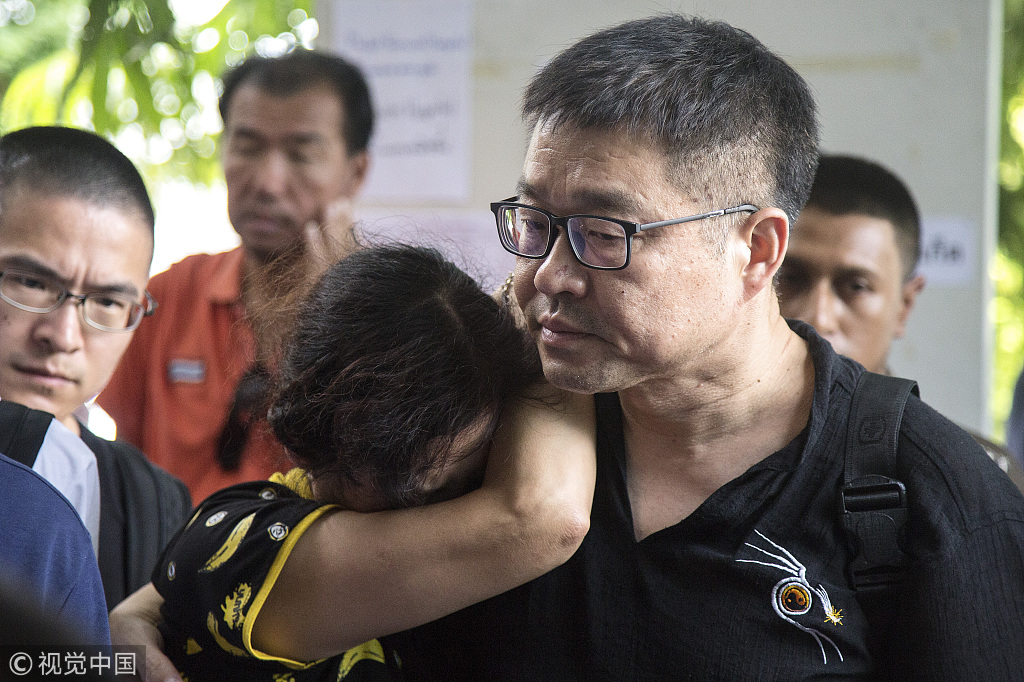 Family members of passengers onboard a capsized tourist boat arrives at the Vachira Phuket Hospital on July 7, 2018 in Phuket, Thailand. (Photo: VCG)
Thailand's Phuket government said on Saturday that nine bodies were found on Saturday and 14 others remained missing after boats capsized off the resort island of Phuket in southern Thailand.
The Thai authorities found five bodies in the "Phoenix" tourist boat sunk some 30 to 40 meters under water Saturday morning, and they, along with two Chinese rescue teams, found another three in the boat Saturday afternoon, Phuket Governor Norraphat Plodthong told Xinhua.
Later, the Phuket government added that divers actually found nine bodies, but it was difficult to move the ninth body pressed by the sunken boat to the seabed.
Norraphat also told a press conference held at 5:30 p.m. local time (0830 GMT) that they had set up two service counters in Phuket airports to help the family members of those victims.
The Thai government would help them preparing for the funerals and also assist people who wanted to bring the bodies home, he said.
Two boats carrying over 130 foreign tourists, mainly Chinese, capsized in high tides and strong winds on Thursday afternoon. All 42 people on board a boat called "Serenata" were rescued and safe now.
All victims were passengers on board the ill-fated boat "Phoenix."