Macron calls for more unified, independent Europe in German parliament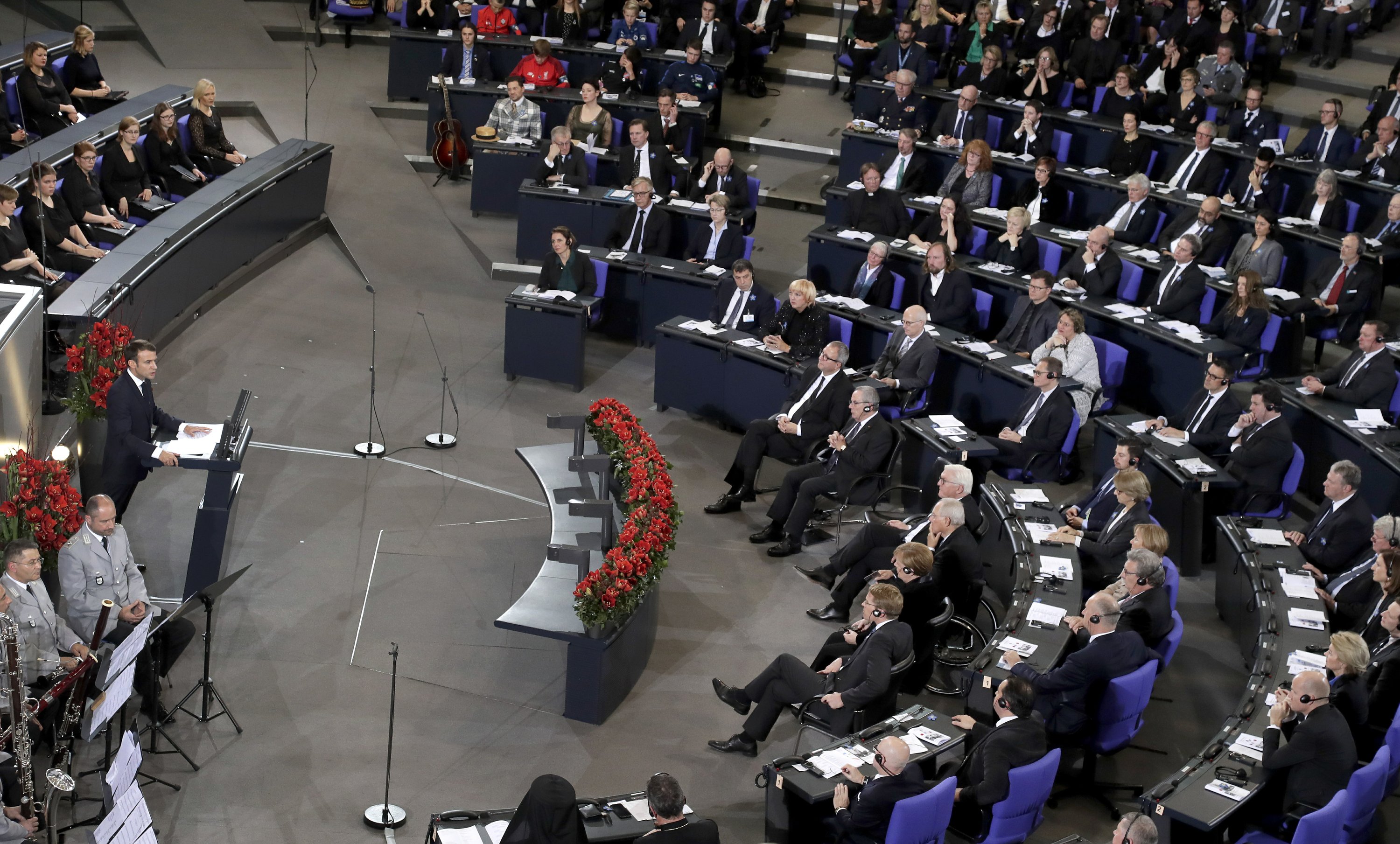 France's President Emmanuel Macro delivers a speech during a meeting of the Federal German Parliament on Sunday, November 18, 2018. (Photo: AP)

BERLIN, Nov. 18 (Xinhua) -- Visiting French President Emmanuel Macron on Sunday addressed German legislators, calling for opening a new chapter for Europe and build it more integrated, stronger and independent.
In a speech to the Bundestag, the German Federal Parliament, to mark Germany's Day of Mourning for war and violence victims, Macron said France and Germany had overcome 200 years of wars to make the lasting peace and cement a bedrock of cooperation in all fields.
As Europe is facing multiple challenges such as climate change, trade conflicts and migration, the France-Germany partnership has the duty to prevent the world from sliding into chaos, said the French president.
"That's why Europe needs to get stronger, that's why it needs to become more independent," Macron said.
Macron called for "more Europe", which means more sovereign, and each member state must share decision-making power with other states on foreign policy, immigration and development policy. Once again, Macron called for a European army.
Macron's speech was one of a series of events to mark the Day of Mourning. At the Bundestag, junior football players shared stories of former footballers killed as soldiers. Artists played the music from WWI period, while military trumpeters from Germany, France and Britain blew the mourning horns.
Before he went to the Bundestag, Macron, accompanied by German President Frank-Walter Steinmeier and Chancellor Angela Merkel, attended a wreath-laying ceremony at Berlin's Neue Wache memorial.
The events in Berlin followed the centenary anniversary ceremony of the WWI armistice near Paris.