'Vaccine shopping' adds to EU woes as bloc seeks answers from pharma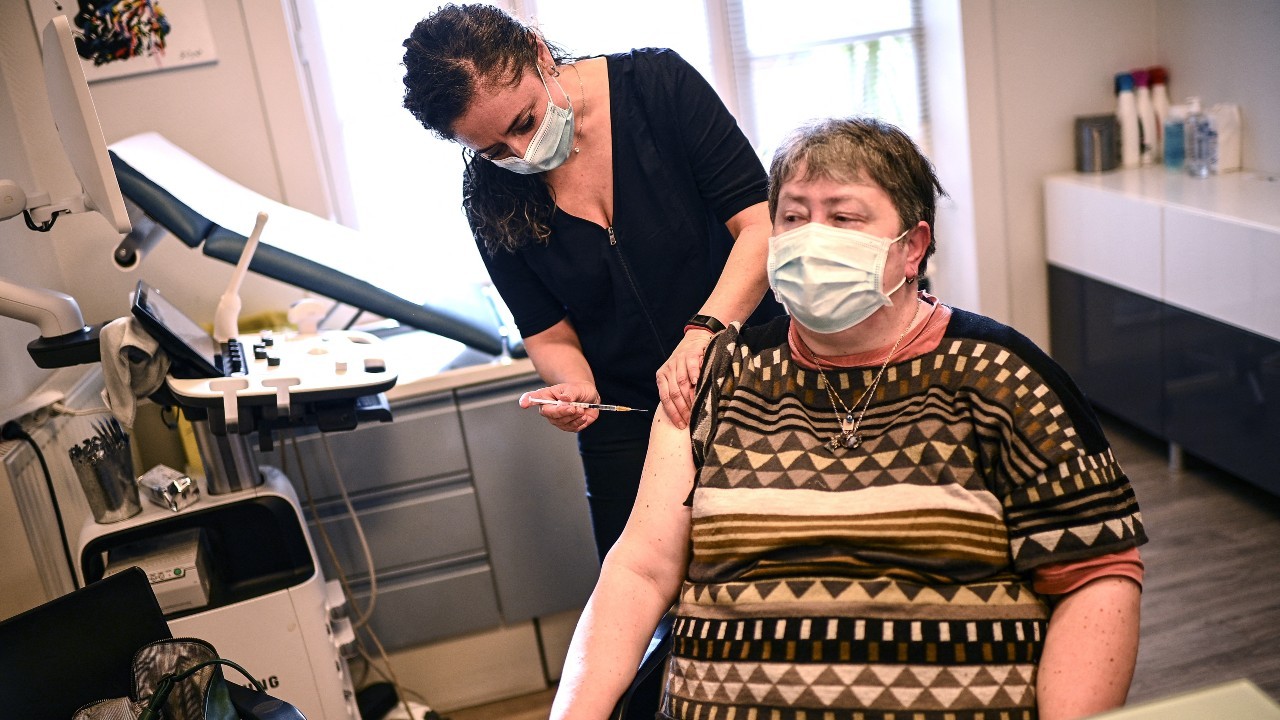 The issue of so-called vaccine shopping is threatening to become a 'crisis within a crisis' for the European Union, as the bloc struggles to get a handle on its troubled COVID-19 inoculation program.

The EU needs more citizens vaccinated fast, with just four percent of the bloc's 450 million people reported to have received at least one jab. Its first consideration is scarcity of vaccines, but there is now the added complication of a reluctance in some countries to the Oxford University-AstraZeneca jab. This follows a series of unfortunate stories about its efficacy, none of which are supported by scientific evidence.
Germany is believed to have stockpiled 1.2 million doses of the AstraZeneca jab, yet barely 200,000 have been used so far, with much of that hesitancy said to be among healthcare workers.
It has led to the use of the phrase 'vaccine shopping' – the idea that citizens feel they can pick and choose which vaccine they are prepared to accept.
READ MORE
Hungary first in EU with Sinopharm jabs
What is vaccine 'efficacy'?
Worried about an asteroid hitting the Earth?
Adding to the mix the earlier issues with production and Brussels' hasty reaction to the supply chain issues across the EU border into Northern Ireland, and the bloc's whole vaccine program is struggling.
The European Commission summoned AstraZeneca, Moderna, Curevac, Novavax, Johnson & Johnson and Pfizer in a new attempt to accelerate vaccine distribution. All companies were at pains to emphasize their readiness to do what is needed to tackle the pandemic.
"The numbers we are producing today are far from indicative of what we can produce in the future," said Moderna CEO Stephane Bancel.
"We expect that the additional capacity and investment which we announced yesterday to drive it up to 1.4 billion doses in 2022 will be helpful," Bancel said.
Novovax CEO Stan Erck insisted that his company's manufacturing processes are "easily adaptable" to produce updated versions of the COVID-19 spike protein that match the new variants.
"We initiated development of new formulations against the emergent strains in early January of this year, and we are already testing them in pre-clinical studies," Erck said.
The Commission has also confirmed its plans for the HERA Incubator – the EU's strategy to combat the threat of future pandemics. It will involve $75 million investment in specialized testing for variants, genomic sequencing and monitoring within the EU population.
In addition, the EU wants to speed up the regulatory process for new vaccines, and identify supply chain issues with a view to ramping up vaccine production.