$1.1M awarded to preserve African-American historic sites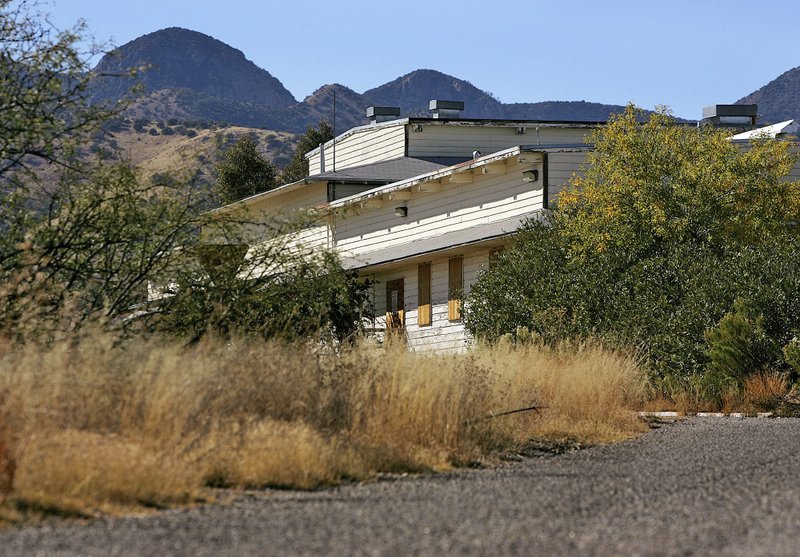 (Photo: AP)
Grants totaling $1.1 million will help support important African-American heritage sites including the homes of jazz musician John Coltrane and playwright August Wilson, a Virginia location central to the slave trade and civil rights locations in Birmingham, a preservation group announced Friday.
The money from the African-American Cultural Heritage Action Fund is part of an effort by the National Trust for Historic Preservation to preserve and promote African-American historic places.
Brent Leggs, who directs the fund, says African-American historic places have traditionally been undervalued and underfunded.
"Through the action fund we have the opportunity to raise the visibility and the full contributions of African-Americans to our nation. We have the opportunity to highlight stories and places of activism achievement and community, to rewrite history and tell a new story about a black America," he said.
He says the group and outside advisers narrowed down the 830 applicants from 42 states to 16 awardees. The grants are given in four categories: capacity building; project planning; capital; and programming and interpretation.
The trust plans to raise a total of $25 million over five years to preserve and highlight African-American historical contributions.
The recipients constitute a range of sites and needs across America. Some like Shockoe Bottom in Richmond, Virginia, are connected with the slave trade while others, like the John and Alice Coltrane Home, in Huntington, New York, are connected with African-American artistic contributions.
Historic Bethel Baptist Church in Birmingham, Alabama, is part of a consortium of civil rights sites in the city that received a grant. Martha Bouyer of Bethel Baptist says the church, home to famous civil rights activist pastor Fred Shuttlesworth, will use the money for a historic structures report — a detailed accounting of the building which can guide future preservation efforts.
"I've been trying for years to get this done," Bouyer said of the grant.
Paul A. Ellis Jr. is executive director of the August Wilson House in Pittsburgh, Pennsylvania, which pays homage to the African-American playwright who wrote such works as "Fences." Ellis, who's also Wilson's nephew, said the organization will match the $50,000 grant from the trust and use it to create a series of interpretive exhibits and interactive techniques that "tell the story of August Wilson and the community that served as the inspiration for his plays."
"That's why it means so much to get this grant, to keep moving forward with this project," he said. "We're here in August Wilson's hometown and we want the world to know his story."
Leggs said the fund was created in "the aftermath of Charlottesville last summer where heritage, culture and public spaces collided" as a way to "tell the whole history of our nation and to foster understanding, healing and reconciliation."
In Charlottesville, Virginia, last year, a "Unite the Right" rally drew hundreds of white nationalists to the college town, where officials planned to remove a statue of Confederate Gen. Robert E. Lee. After vicious brawling broke out between white nationalists and counterdemonstrators, a driver ran his car into a crowd of counterdemonstrators, killing one and injuring many. He currently faces federal hate crime charges.