Indonesia transport safety agency reveals Lion Air plane problem prior to its crash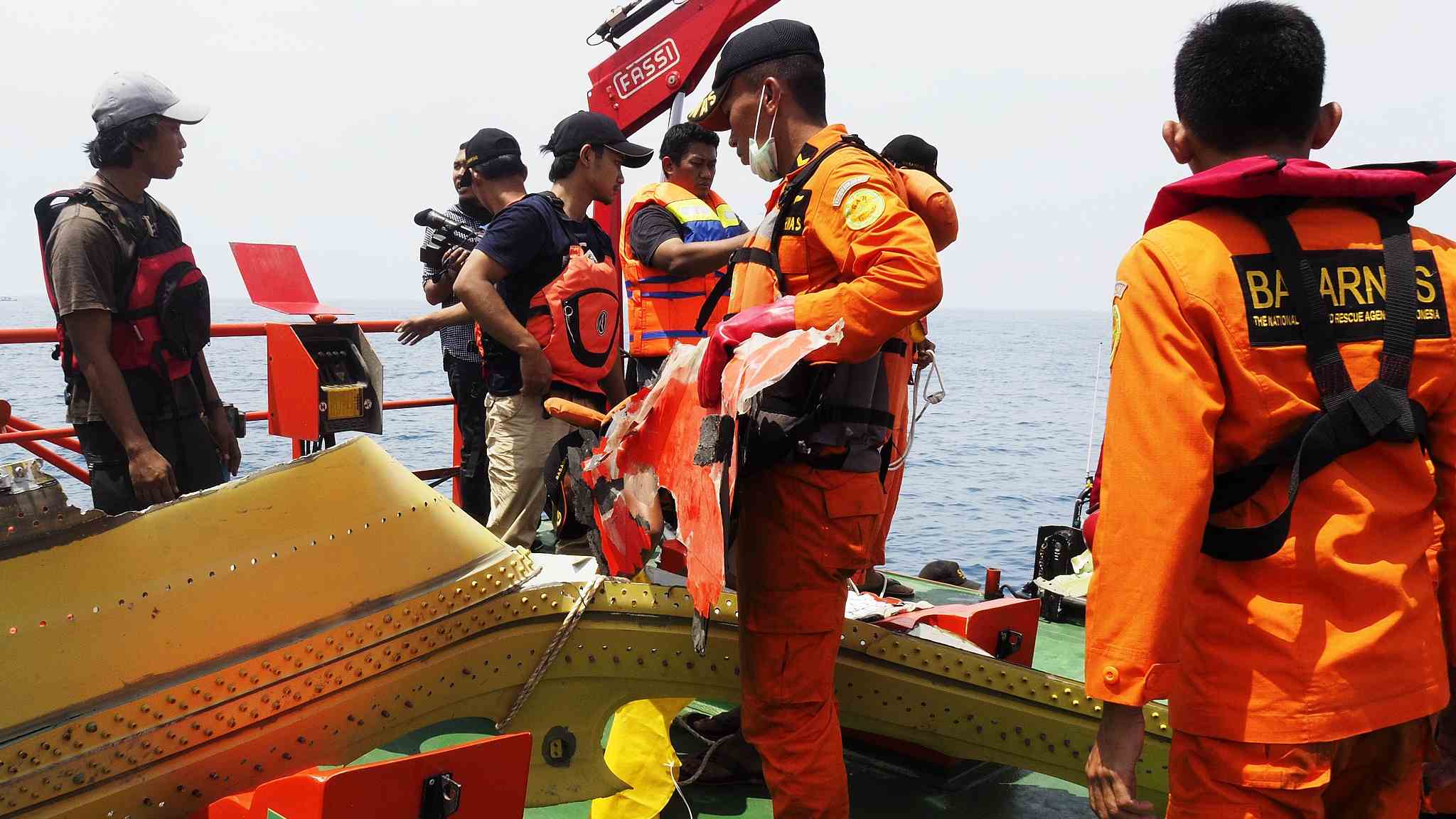 (Photo: CGTN)
JAKARTA, Nov. 7 (Xinhua) -- One day before the Lion Air plane crash on Oct. 29, the sensor of the angle of attack (AOA) of the almost new Boeing 737 Max 8 jet had appeared erroneous, according to Indonesian National Transportation Safety Committee (KNKT) on Wednesday.

Soerjanto Tjahjono, KNKT chief, made the revelation at a press conference.
He said during a flight from Bali to Jakarta on Oct. 28, the sensor of the plane's AOA of the plane had appeared erroneous -- the left and right AOA sensors were found to disagree by about 20 degrees.
AOA sensors are indicator for the altitude position of a plane against the flow of air, the difference position of AOA sensor links with the speed indicator of the aircraft, Tjahjono noted.
"The pilot carried out several procedures, which finally led the plane land safely in Jakarta," Tjahjono said.
"The success on flying the plane suffering from this glitch had become our basis to give recommendation to Boeing to share such procedures to all airliners facing such circumstance," he added.
On Tuesday, the committee said the Lion Air plane suffered from speed indicator glitch in the last four flights, including the flight from Manado to Bali, a day before the Lion Air aircraft continued flying to Jakarta
"An AOA sensor was replaced in Bali on Oct. 28 after the pilot reported a malfunction on the speed indicator," Tjahjano said.
The replaced AOA sensor has been sent to Jakarta for investigation by the KNKT and later it will be sent to its manufacturer in the United States for a further probe, said Tjahjano.
To find out how serious the risks are due to the malfunction of the sensor, the Indonesian investigator would carry out a flight reconstruction in the Boeing facility in the United States.
"The KNKT plans to hold a flight reconstruction in the engineering simulator facility of Boeing in Seattle to find out the impact of the glitch on the sensor," he said.
Going forward, Tjahjano said, the KNKT investigators have to recover the cockpit voice recorder to find out what was happening in the last minutes before the plane crashed into the waters.
The KNKT has disclosed that it insists on recovering the recorder, although rescuers are going to end their search mission soon.