Brazil's Temer charged with corruption, money laundering
Brazil's federal police are recommending in a new case that President Michel Temer be put on trial for corruption, money laundering and criminal association.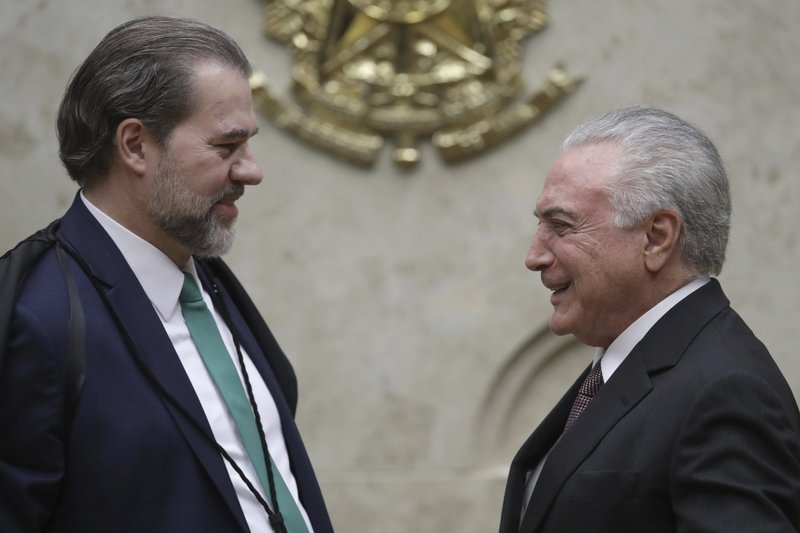 Brazil's President Michel Temer, right, talks with the President of the Supreme Court Dias Toffoli, during a ceremony in honor of the 30th anniversary of the Brazilian Constitution, iat the Supreme Court in Brasilia, Brazil, Thursday, Oct. 4, 2018. (Photo: AP)
The federal police report was filed to Brazil's top court Tuesday and obtained by The Associated Press.
The attorney general will have 15 days to decide whether to pursue the case. Congress would also have to vote to allow a trial, which would suspend Temer, whose term ends Dec. 31. Lawmakers have refused to do so on previous corruption charges leveled at Temer.
The police document says Temer is suspected of receiving bribes to favor port administrating companies through a presidential decree.
Temer's lawyer says he has not yet been given access to the police report.