Over 370 people feared to have died of swine flu in India
NEW DELHI, Feb. 19 (Xinhua) -- More than 12,000 swine flu (H1N1 virus) cases have been reported across India so far this year, with a total of 377 people feared to have died of the disease, local media reported Tuesday.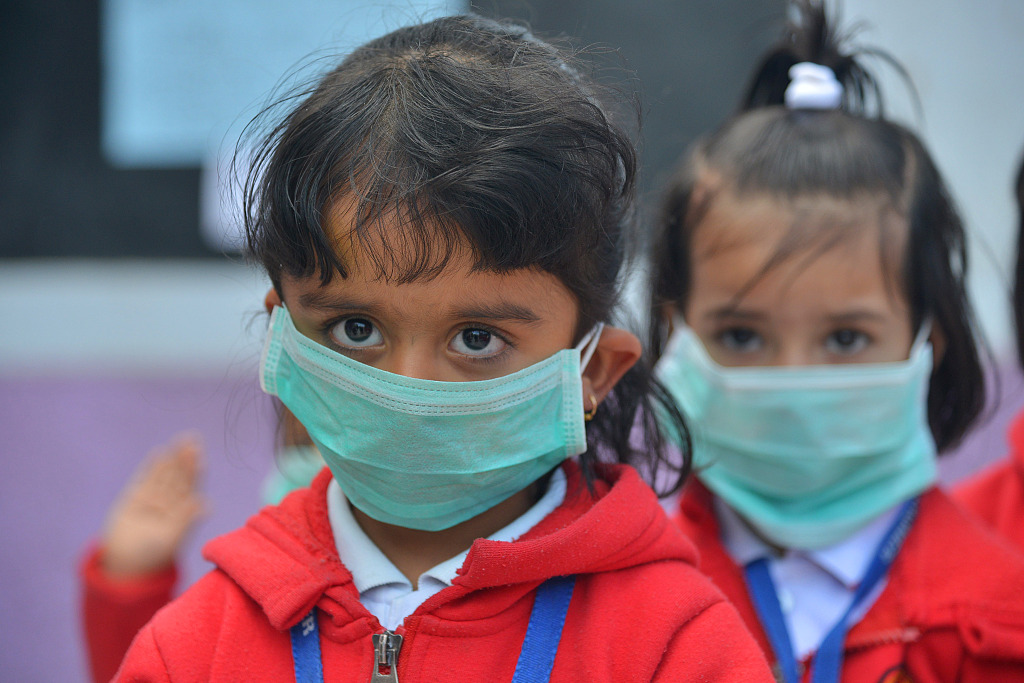 Students in Ajmer have to take precautions for swine flu. With hundreds of cases coming to light in the past month, swine flu is again making headlines in the country. (File photos: VCG)
In the capital of New Delhi, swine flu continues to spread as the total number of cases has risen to 2,278 this year alone, out of which more than 700 cases were reported in the past ten days, the Times of India daily reported, quoting official data released by the National Center for Disease Control (NCDC) as saying.

All state-run hospitals had enough stock of medicine and beds to deal with patients, Delhi government officials said.
Swine flu, which originated in pigs but is spread primarily from person to person, is said to be a self-limiting viral and air-borne contagious disease. Symptoms of swine flu may include body ache, headache, fatigue, chills, diarrhoea, and vomiting with blood-stained sputum.