Fed's Powell says trade tensions weigh on US economy
WASHINGTON, July 10 (Xinhua) -- US Federal Reserve Chairman Jerome Powell said Wednesday that crosscurrents such as trade tensions and concerns about global growth have been weighing on the US economic activity and outlook.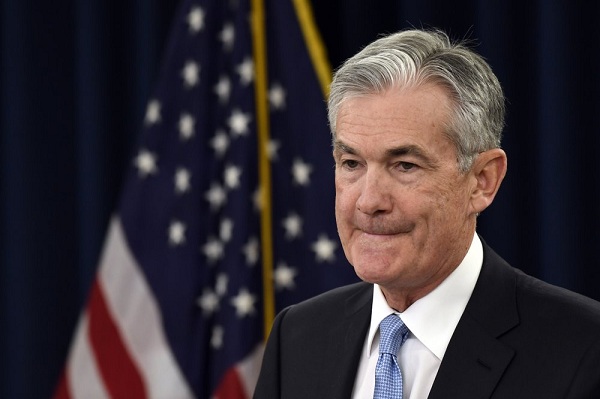 Federal Reserve Chair Jerome Powell listens to a reporter's question during a news conference in Washington, Wednesday, March 20, 2019. (File Photo: AP)
In his prepared remarks to lawmakers at the House Committee on Financial Services, where he testified on the Semiannual Monetary Policy Report, Powell also said many participants of the Fed's Federal Open Market Committee (FOMC) "saw that the case for a somewhat more accommodative monetary policy had strengthened."
Powell said Fed officials were mindful of ongoing crosscurrents from global growth and trade at the May FOMC meeting, adding that since then "these crosscurrents have re-emerged, creating greater uncertainty."
"Apparent progress on trade turned to greater uncertainty, and our contacts in business and agriculture report heightened concerns over trade developments," he said. "Growth indicators from around the world have disappointed on net, raising concerns that weakness in the global economy will continue to affect the US economy."
The above concerns, the chairman said, "may have contributed to the drop in business confidence in some recent surveys and may have started to show through to incoming data."
Powell said growth in business investment has slowed "notably," and "overall growth in the second quarter appears to have moderated."
Noting that inflation has been below the FOMC's symmetric 2 percent objective, Powell said "there is a risk that weak inflation will be even more persistent than we currently anticipate," hinting at the possibility of a rate cut.
Powell reiterated a statement he made after the FOMC meeting in June that the Fed will act as appropriate to sustain the current economic expansion.
"Since then, based on incoming data and other developments, it appears that uncertainties around trade tensions and concerns about the strength of the global economy continue to weigh on the US economic outlook. Inflation pressures remain muted," he added.
The central bank chief in his testimony also warned of "important longer-run challenges" which he said the United States "continues to confront."
Those challenges, Powell said, include lower labor force participation by working-age people in the United States than most other nations with comparable economies, labor market disparities across demographic groups and different parts of the country, the relative stagnation of middle and lower incomes and low levels of upward mobility for lower-income families, the high priority to boost productivity growth, as well as the longer-term effects of high and rising federal debt.
"The longer-run vitality of the US economy would benefit from efforts to address these issues," Powell said.