Surge of COVID-19 cases could hinder US economic recovery: Fed chief
US Federal Reserve Chairman Jerome Powell on Thursday warned that a record surge in COVID-19 cases across the country could hinder the recent economic recovery.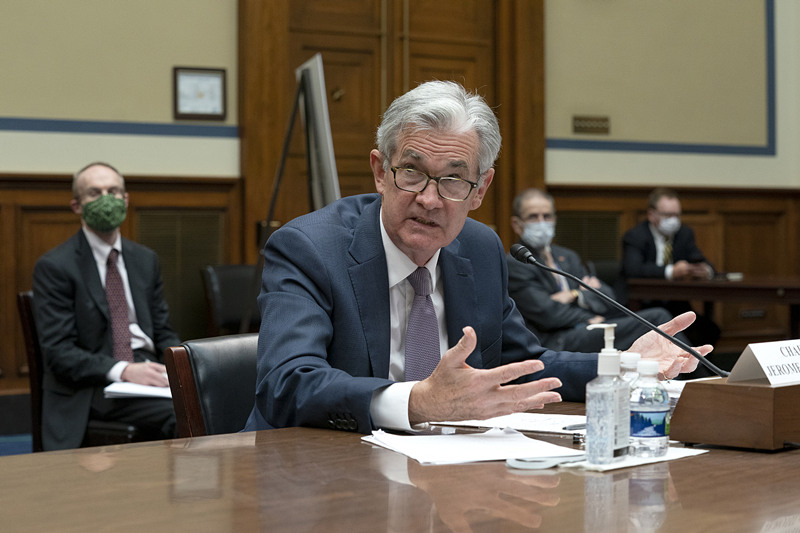 "We do see the economy continuing on a solid path of recovery, but the main risk we see to that is the further spread of disease here in the United States," Powell said during a virtual event held by the European Central Bank.
"With the virus now spreading, the next few months could be challenging," Powell said, adding the Fed and Congress may need to do more to strengthen the recovery.
While the recent development of the vaccine is "good and welcome news for the medium term," there are significant uncertainties about "timing production, distribution, and efficacy for different groups," Powell noted.
"It's just too soon to assess with any confidence the implications of the news for the path of the economy, especially in the near term," he said.
Powell's comments came after the country witnessed another grim milestone Wednesday as key COVID-19 metrics including the daily case count, seven-day average daily increase and hospitalizations all set new world records.
At a virtual press conference last week, Powell noted that the outlook for the US economy is "extraordinarily uncertain" and will depend in large part on the success of efforts to keep the virus in check.
"It will take a while to get back to the levels of economic activity and employment that prevailed at the beginning of this year. And it may take continued support from both monetary and fiscal policy to achieve that," he said.
The central bank last week kept its benchmark interest rate unchanged at the record-low level of near zero while making no change to its pace of asset purchases amid election uncertainty and coronavirus resurgence concerns.