London's Gatwick Airport resumes flights after drone chaos
LONDON (AP) — London's Gatwick Airport says flights are resuming after drones sparked the shutdown of the airfield for more than 24 hours, leaving tens of thousands of passengers stranded during the busy holiday season.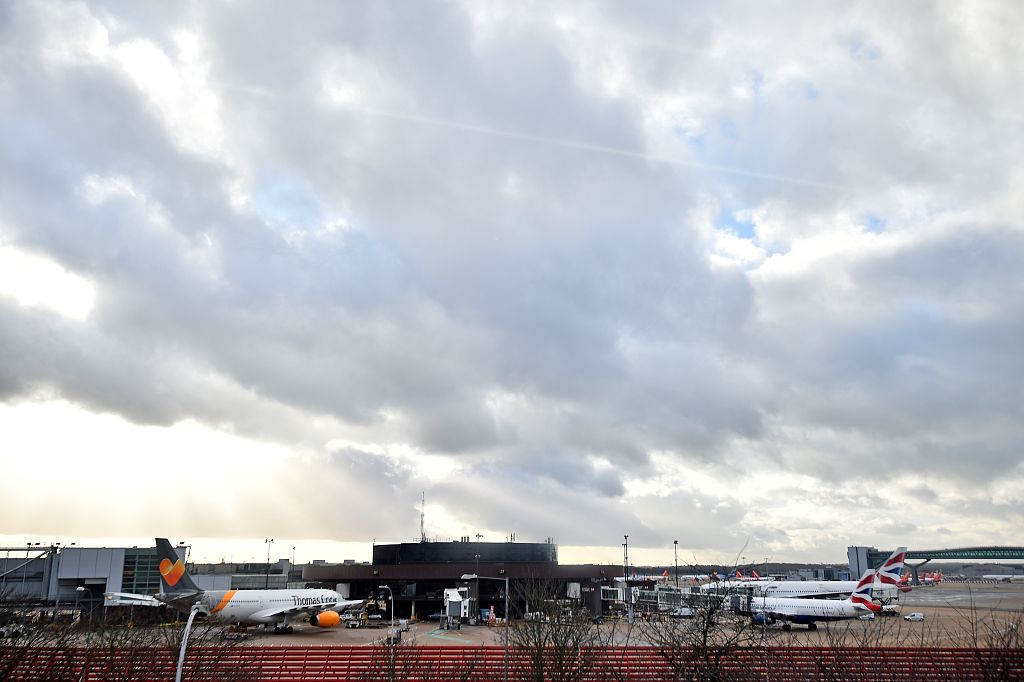 Passenger aircraft are pictured standing on the tarmac at departure gates at London Gatwick Airport, south of London, on December 20, 2018. (Photo: VCG)
The airport said in a statement Friday morning that "Gatwick's runway is currently available and a limited number of aircraft are scheduled for departure and arrival."
But the statement urged passengers to check flight status before going to the airport "as departures and arrivals will be subject to delays and cancellations."
The prospect of a deadly collision between what police described as industrial-grade drones and an airliner led authorities to stop all flights in and out of Gatwick, Britain's second-busiest airport by passenger numbers, on Thursday. The drones were first spotted Wednesday evening.