US imposes sanctions on 4 Venezuelan state governors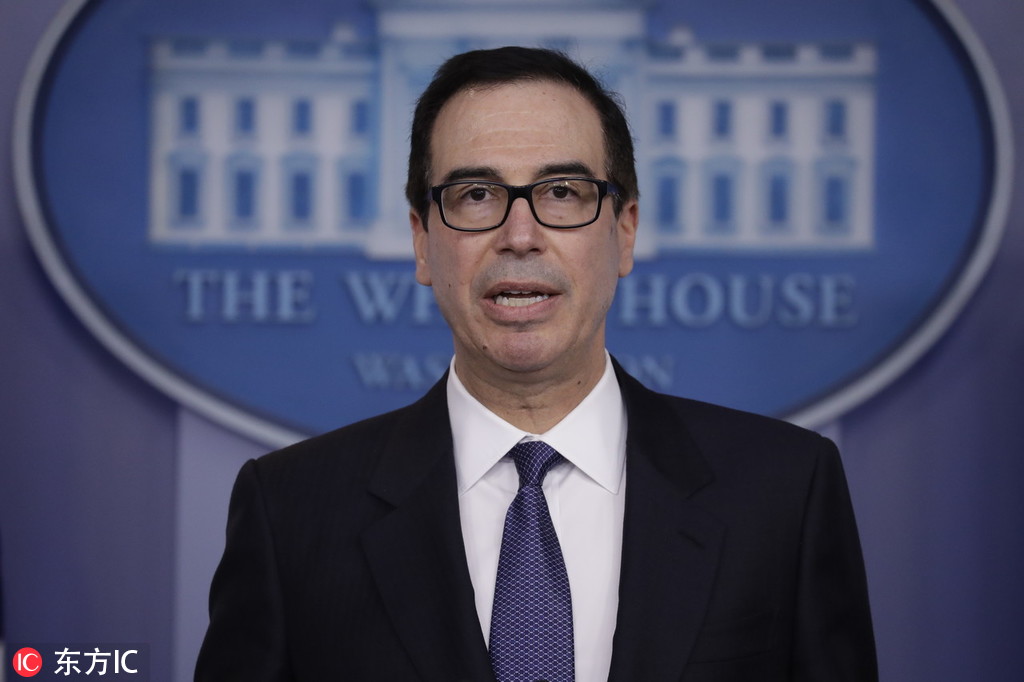 US Treasury Secretary Steven Mnuchin speaks during a press briefing at the White House in Washington DC, Jan 28, 2019. (Photo: IC)
WASHINGTON -- The United States on Monday imposed sanctions on four Venezuelan state governors aligned with President Nicolas Maduro.
According to a statement issued by the US Department of the Treasury, the sanctioned officials were targeted for alleged involvement in "endemic corruption and in blocking the delivery of critical humanitarian aid, thereby exacerbating the ongoing humanitarian crisis."
The US move came amid an aid standoff in which Washington and other countries in the region, in coordination with the Venezuelan opposition, declared a plan to deliver humanitarian aid to Venezuela.
Denying the existence of a humanitarian crisis, the Venezuelan government refused to let the aid cross the border and called the aid operation a US-orchestrated show leading to an eventual invasion.
Treasury Secretary Steven Mnuchin said the Treasury "is targeting four state governors aligned with former President Maduro for standing in the way of severely needed humanitarian assistance."
The US Treasury said it was imposing sanctions on Omar Jose Prieto, governor of the northwestern state of Zulia; Rafael Lacava, governor of Carabobo state; Ramon Carrizalez, governor of the state of Apure and a former defense minister; and Jorge Garcia Carneiro, governor of Vargas state and former head of the army.
The move bans them from financial or commercial transactions with US citizens or entities. The action coincides with US Vice President Mike Pence attending a meeting of the Lima Group in Colombia to discuss the situation in Venezuela with regional nations.
The Trump administration recognized Venezuelan opposition leader Juan Guaido as the nation's "interim president" on Jan 23, days after Maduro was inaugurated for a second term as Venezuelan president.
In response to Washington's support for Guaido, Maduro announced he was severing "diplomatic and political" ties with the United States, ordering all the US diplomatic and consular personnel to leave Venezuela in 72 hours.
On Friday, Venezuelan Vice President Delcy Rodriguez announced the closure of three bridges connecting the country with Colombia.
Maduro announced on Saturday the severance of his country's diplomatic and political relations with Colombia, following the latter's support for Venezuela's opposition and military defectors.