Amazon tops most valuable brand list
China Daily Global
1560351881000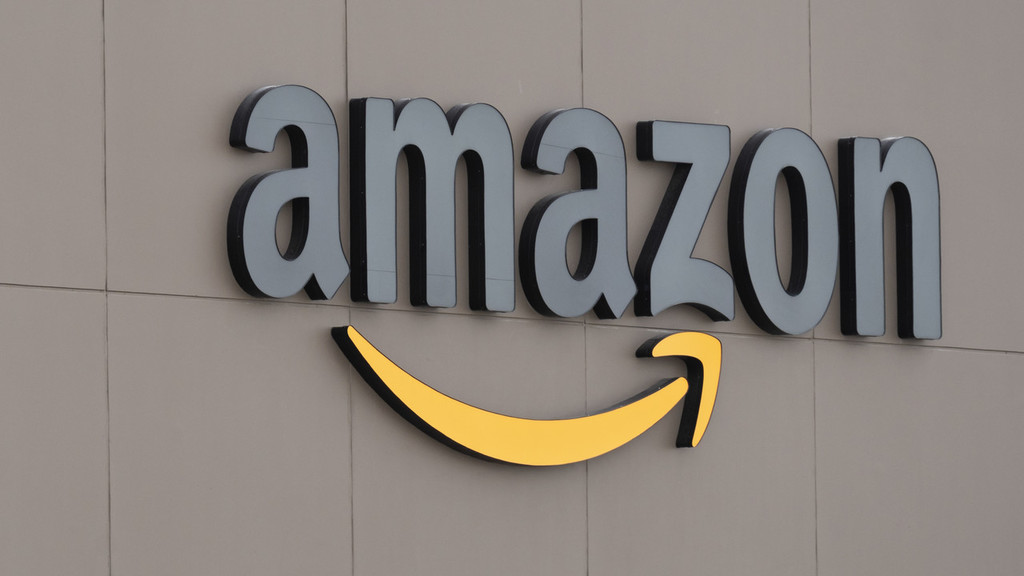 An Amazon sign and logo at one of the company's fulfillment centers in Alberta, Canada, file photo. [Photo/IC]
Amazon has overtaken Apple and Google to become the most valued brand in the world in 2019, while 15 Chinese brands were among the top 100, according to the BrandZ list released Tuesday in New York.
Amazon, the Seattle-based e-commerce giant, supplanted iPhone maker Apple and search giant Google, which had held the top two spots in the BrandZ ranking since 2007.
Amazon has an estimated value of $315.5 billion, up 52 percent from last year. Apple's value was put at $309.5 billion, and Google at $309 billion.
"Amazon's phenomenal brand-value growth of almost $108 billion in the last year demonstrates how brands are now less anchored to individual categories and regions," said Doreen Wang, Kantar's global head of BrandZ.
"The boundaries are blurring, as technology fluency allow brands, such as Amazon, Google and Alibaba, to offer a range of services across multiple consumer touch points.
Among the top 10 (most valuable global brands), there are eight American brands and two Chinese brands – Alibaba and Tencent, said Wang. Last year, there were 14 Chinese brands on the list.
"Alibaba, the new China No. 1, also has been expanding its ecosystem massively to food delivery, to video streaming, to social commerce and many, many more," she added.
Alibaba overtook Tencent to become the top Chinese brand, moving up two places to No. 7 overall, with growth of 16 percent to $131.2 billion.
Tencent fells three places to No. 8, down 27 percent to $130.9 billion.
Amazon's growth was driven by the company's efforts to expand from online retail and a few simple cloud computing services to what researchers called an "ecosystem brand" that has 15 product categories, said Wang.
"Disruptive ecosystem models are flourishing in regions such as Asia, where consumers are more technology-enabled and where brands are integrating themselves into every aspect of people's daily lives," Wang said.
"Behind this headline-growth figure lies the success coming from a new phenomenon of ecosystem brand-building," said David Roth, CEO of The Store, WPP, EMEA and Asia, and chairman of BrandZ.
"We're seeing a move from individual product and service brands to a new era of highly disruptive ecosystems," Roth said, adding that brands need to understand the value that type of model can create and should embrace its approach.
Technology, finance and retail companies accounted for more than two-thirds of the list's total brand value.
The study also found that luxury is one of the fastest-growing sectors.
"The total value of the global top 100 has reached $4.7 trillion," Wang told the audience at the report's release event at the New York Stock Exchange on Tuesday. "The number is actually equal to three countries' GDP combined – they are Russia, Spain and South Korea."
This year, the ranking also has the most newcomers — nine. While reflecting the increasing importance of Chinese brands, the US still dominates the global nature of the consumer economy.
The newcomers include Didi Chuxing, the Chinese ride-hailing service, smart-device maker Xiaomi and home appliance manufacturer Haier.
The report also revealed the impact of the trade conflict between the United States and China, which slowed the growth in value of the Top 100 ranking to 7 percent in the last 12 months.
Consumer confidence was hit, as the tariffs impacted several brand categories, with cars, logistics and banks affected the most, according to the report.
Wang said there is one newcomer, Haier, "absolutely worth highlighting". She said the brand has made a "massive transformation" from home appliances to an internet of things (IoT) ecosystem.
The company, ranked 89th this year with an estimated value of $16.3 billion, is one of the largest home appliance companies worldwide and has acquired US-based GE Appliances, Fisher & Paykel from New Zealand, AQUA from Japan and Italy-based Candy.
"Haier has transformed itself from a traditional home appliance maker to a solution provider of a smarter life and smarter household," said Zhou Yunjie, president of Haier. "We are also building an IoT smart manufacturing platform, and we've created many patterns in the process."
Another Chinese brand, Meituan (No. 78, $18.8 billion) is seen as a "category-disrupting consumer technology platform offering everything from food delivery, room bookings and ride-hailing to bike rentals".
Compiled by creative transformation company WPP and research agency Kantar, BrandZ's report uses a methodology that considers financial value, consumer perception and brand equity.
It calculates the value the brand contributes to businesses by combining financial and market data, with surveys of nearly 4 million consumers in 51 countries.