Venezuela's top prosecutor probes oil company board named by Guaido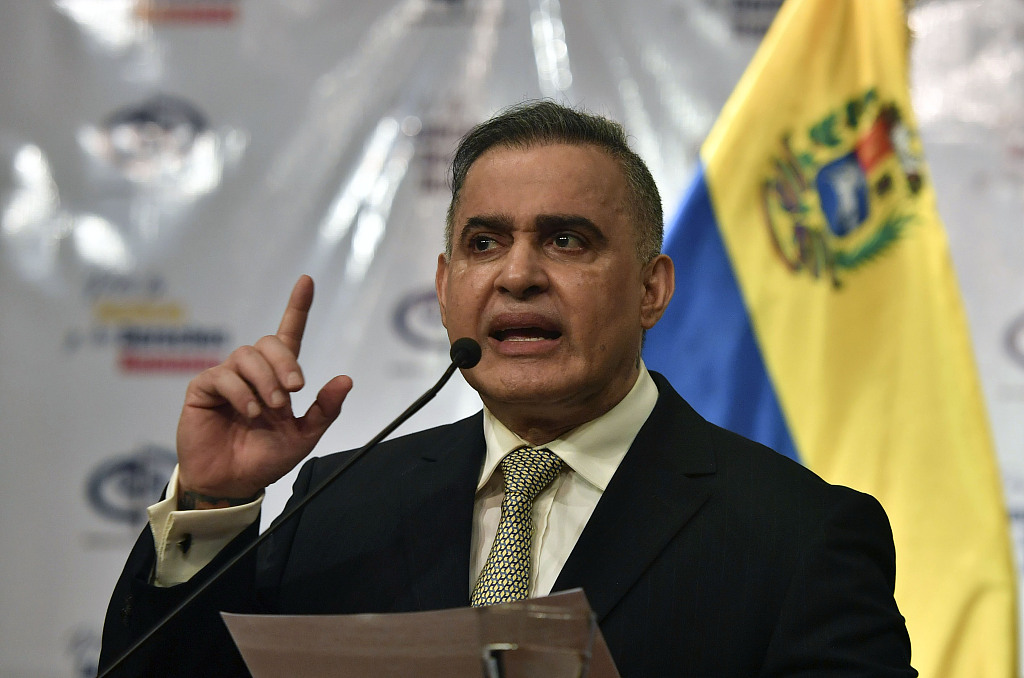 Venezuelan Prosecutor Tarek William Saab gestures while addressing the press at the Prosecutor's building in Caracas, on February 14, 2019. (Photo: VCG)
CARACAS, Feb. 14 (Xinhua) -- Venezuela's Attorney General Tarek William Saab on Thursday said his office is investigating the opposition-appointed board of directors of Citgo, a US-based affiliate of Venezuela's state-run oil firm PDVSA.
The board designations lack "legal validity," Saab said, as the board members were appointed by Venezuelan opposition leader and self-proclaimed interim president Juan Guaido.
Only Venezuelan President Nicolas Maduro has the authority to designate the members of the board, Saab added.
Guaido on Wednesday named a "new board of directors" for Citgo, PDVSA's largest affiliate outside the country. The company, headquartered in Houston, Texas, markets fuel and petrochemicals in the United States.
Last month, the US Department of the Treasury imposed sanctions against PDVSA via Citgo, a move designed to block the Venezuelan government's access to $7 billion in assets and up to $11 billion in potential oil exports next year.
Also Thursday, Venezuela's Constitutional Court of the Supreme Court of Justice announced that it was barring the board members from leaving the country or transferring any assets abroad, and was also freezing their bank accounts.
The court also instructed Citgo and PDVSA to "take the necessary measures to protect the oil operation," citing constitutional articles that demand protection of national heritage at home and abroad.
Saab also announced investigations into Guaido's recent appointments of ambassadors to other countries.