'Profound crisis' ahead for UK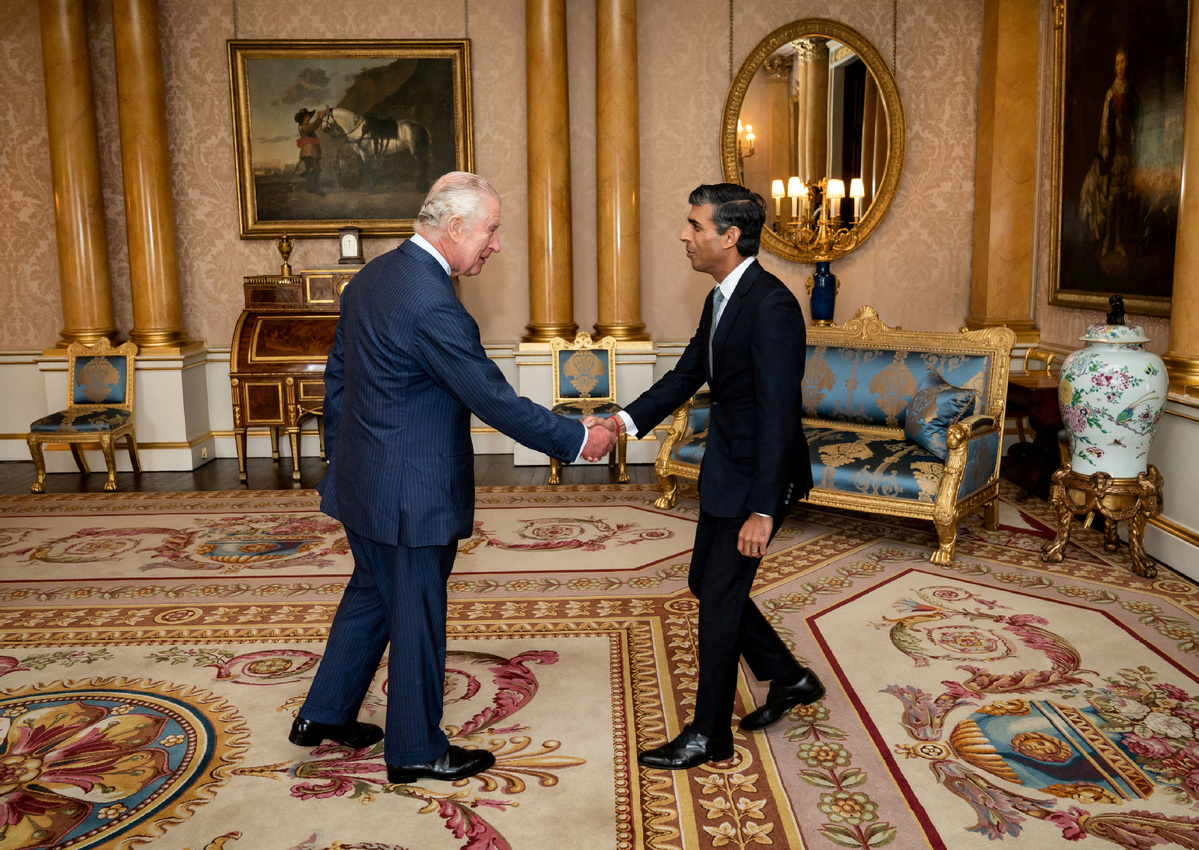 Britain's new prime minister, Rishi Sunak, has said that the country faces a "profound economic crisis" in his first public speech after formally taking over as the new national leader.

Sunak was named new leader of the Conservative Party and the country on Monday without a vote taking place, after his only rival for the post, Penny Mordaunt, withdrew from the race.
On Tuesday, he went to Buckingham Palace to be appointed by King Charles III, following predecessor Liz Truss's formal resignation after her ill-fated 44 days in charge.
Having spoken to Conservative Party members of Parliament following his accession to power on Monday, after returning from the palace, Sunak gave his first public address as prime minister outside 10 Downing Street.
"Right now, our country is facing a profound economic crisis," he said, adding that "some mistakes were made", in a reference to the Truss era.
Sunak was only appointed to his previous post, as chancellor of the exchequer, in February 2020, a matter of weeks before the novel coronavirus pandemic hit the country, and he referred to the experience of having introduced the furlough program in his speech, saying how he had done all he could "to protect people and businesses… I will bring the same compassion to the challenges we face today.
"I will unite our country not with words but with action … I will work day in and day out to deliver for you," he added.
In her farewell speech before going to — tender her resignation, Truss gave a defiant defense of her premiership, the shortest in British political history, which will be remembered for the introduction and chaotic withdrawal of an economic policy that saw the pound crash and the problems of the cost-of-living crisis made even worse.
"We simply cannot afford to be a low-growth country," she said, adding "I am more convinced than ever that we need to be bold and confront the challenges that we face", showing no remorse or regret over what happened on her brief watch.
"I think there was an opportunity there for Liz Truss to do what she actually did in front of the media on the Monday after (Chancellor of the Exchequer) Jeremy Hunt junked her entire budget and say 'I am sorry for the mistakes I made,'" noted Sky News political editor Beth Rigby.
"You did not see that at the podium. There was no 'I am sorry' … It was very (Boris) Johnsonian in that way, but a different style."