US pastor Brunson leaves Turkey after court frees him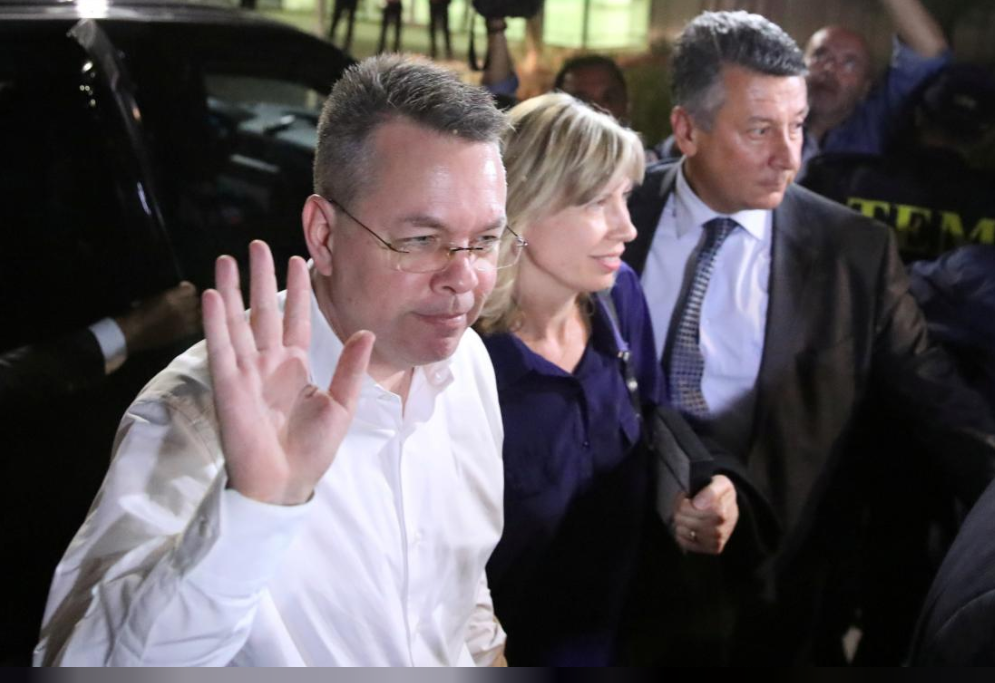 US pastor Andrew Brunson and his wife Norrine arrive at the airport in Izmir, Turkey October 12, 2018. (Photo: Reuters)
A US evangelical Christian pastor left Turkey on Friday after a Turkish court freed him from two years of detention, in a step that could improve ties between the two countries which are strained by differences over Syria, Iran and Ankara's planned purchase of Russian military equipment.

An aircraft carrying Pastor Andrew Brunson took off from an airport in western Turkey's Izmir province, a witness said. The US clergyman will spend two days in Germany before returning to the United States, his lawyer told reporters at the airport.
Brunson was released after the court sentenced him to three years and 1-1/2 months in prison on terrorism charges, but said he would not serve any further jail time. Brunson, who has lived in Turkey for more than 20 years, was jailed two years ago and has been under house arrest since July.