Abe plans to expand people-to-people exchanges with China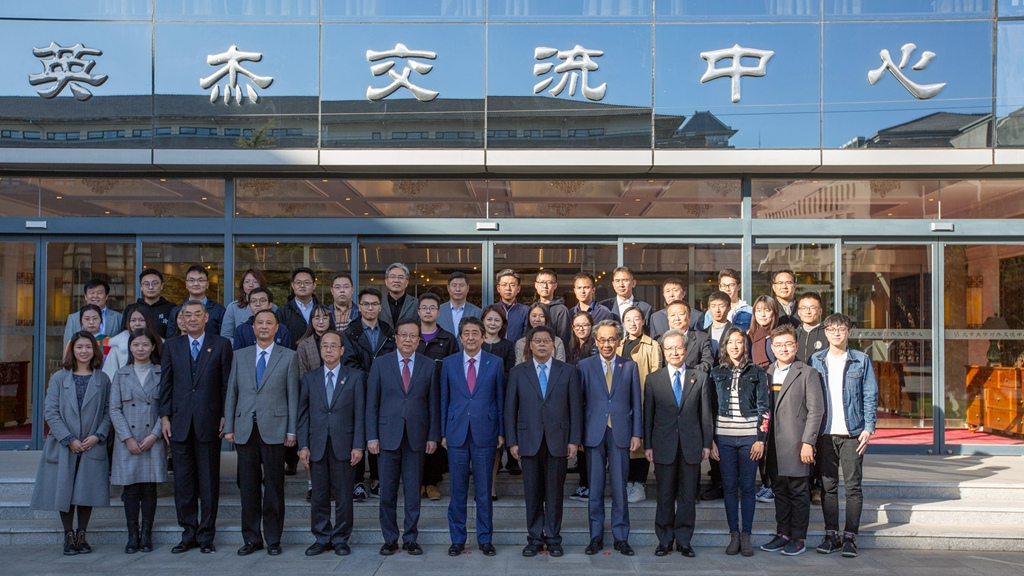 (Photo: CGTN)
Japanese Prime Minister Shinzo Abe visited Peking University on Friday and held a talk with students there.
Abe reviewed the strategic reciprocal relations of the two neighboring countries and predicted a strong momentum of increasing people-to-people exchange. He said the exchange among youth, in particular, is the cornerstone of Sino-Japanese friendship.
Students from Peking University shared their concerns about the major issues that China and Japan both face, including economic recovery and industrial upgrading.
The Japanese leader urged both sides to attach importance to innovation and involve more people in research and development and share the achievements together. He gave an example of possible cooperation in the field of advanced medical technologies to cope with the aging society.
Abe also recognized the significance of cultural exchanges in promoting mutual understanding. His government plans to expand the scale of youth exchange to over 30,000 people in the next five years and further ease visa restrictions to bring in more Chinese students.
The number of Chinese and Japanese visiting each other's country has grown from 40,000 to over 10 million in the past four decades. Peking University, for example, has taken over 20,000 Japanese students since 1962, including the current Japanese ambassador to China.