Former Malaysian deputy PM slapped with additional charge over criminal breach of trust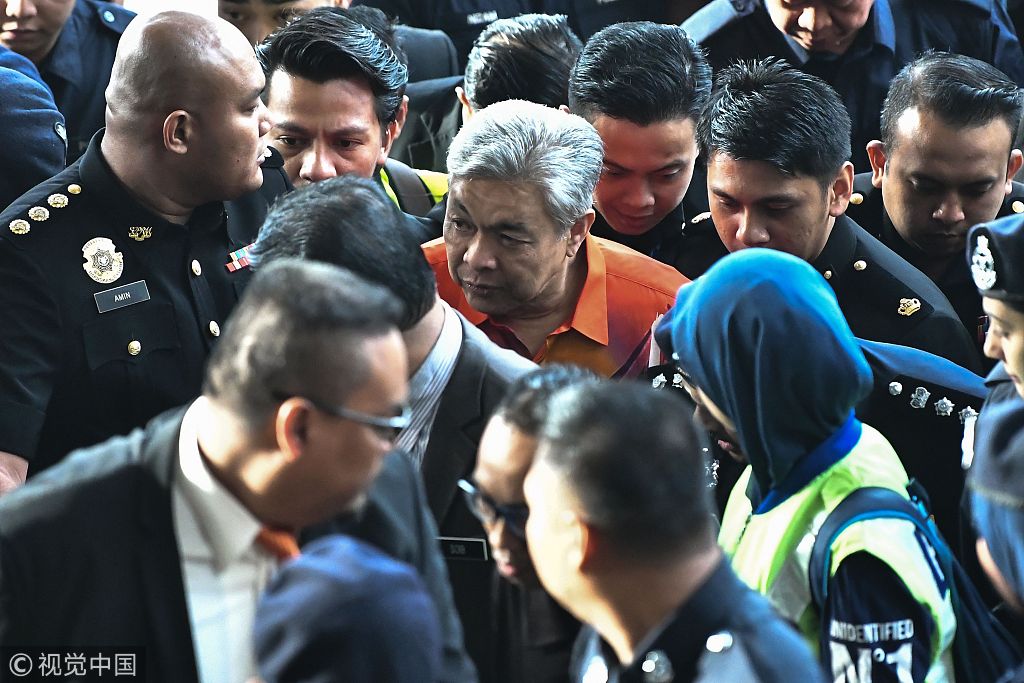 Detained Malaysia's deputy former prime minister Ahmad Zahid Hamidi is escorted by police to a court in Kuala Lumpur to face charges, Oct 19, 2018. (Photo: VCG)
KUALA LUMPUR - Former Malaysian Deputy Prime Minister Ahmad Zahid Hamidi was slapped with an additional charge for criminal breach of trust on Wednesday.
Zahid, who is also president of the former ruling party United Malays National Organization (UMNO), pleaded not guilty at a Kuala Lumpur court.
The 66-year-old already faces 46 charges including 11 separate counts of criminal breach of trust, eight corruption charges and 27 money-laundering charges.
With the support of the Malaysian Islamic Party (PAS), UMNO won a parliamentary by-election recently, handing an election setback for the ruling coalition.
However, PAS is facing investigation for allegedly receiving at least 90 million ringgit ($22 million) from UMNO before the general elections last year in exchange for support.
Several current and former leaders of the party had their statements recorded by the country's anti-corruption body.