Malawian couple plans 'Chinese-style' kindergarten
chinadaily.com.cn
1530862677000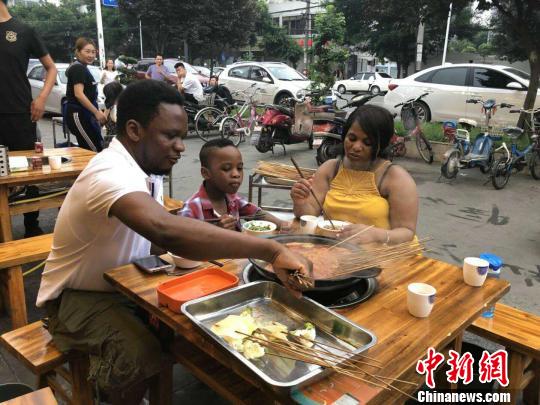 Jordan has dinner with his father Mike and his mother Xie Xin. [Photo/Chinanews.com]
A Malawian couple plans to open a "Chinese-style" kindergarten in Malawi by the end of this year, chinanews.com reported on Thursday.
Mike lives in Wenjiang District, Chengdu, Southwest China's Sichuan province, with his wife Xie Xin and their six-year-old son Jordan. Mike is pursuing a PhD in economics at the Southwestern University of Finance and Economics, where his wife also graduated with a bachelor's degree.
When asked why they wanted to open a "Chinese-style" kindergarten, Mike told chinanews.com it's because his son Jordan had changed a lot during his four-year kindergarten life here.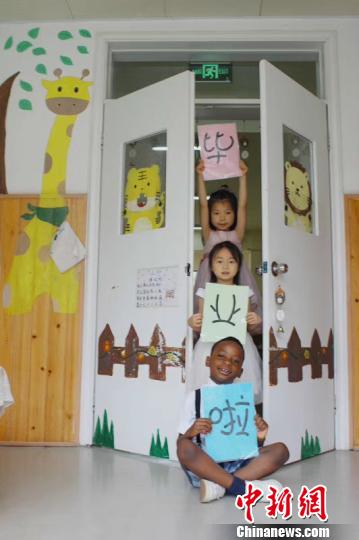 Jordan and his classmates pose for a photo upon graduation from kindergarten.[Photo/Chinanews.com]
Jordan, Mike's son, came to Chengdu to live with Mike in 2014, two years after Mike came to the city to study. Having lived in China for four years, Jordan can already speak fluent Chinese, recite Chinese poems and sing Chinese songs.
Mike said learning Chinese was important for better promoting trade cooperation between China and his country. "Some colleges and universities in Malawi offer Chinese courses, but there is no kindergarten offering Chinese courses yet. I hope I can help more people learn about China and its culture in this way," Mike said.
From Jordan's kindergarten life in China, Mike has seen how Chinese kindergartens operate. In Malawi, kids don't have as much time to learn because the kindergartens there close at noon. This was a key motivator for Mike's endeavor.