Brussels steakhouse owner laughs off EU claims over Chinese, Russian spies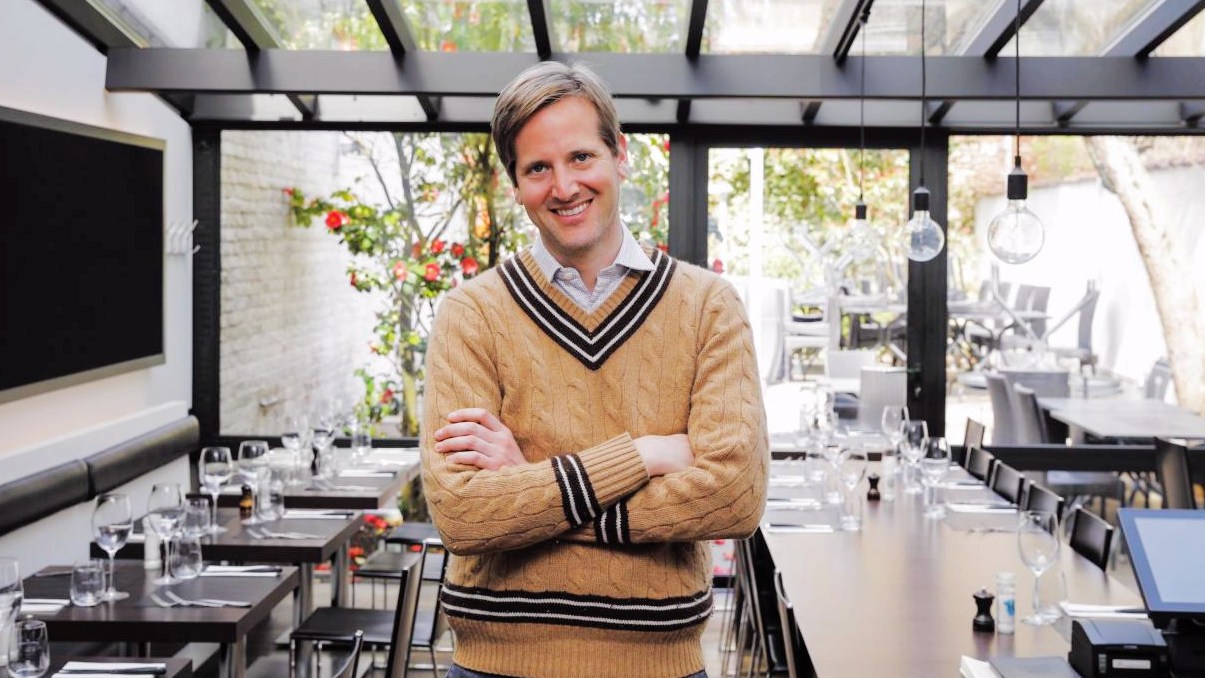 Philippe Wiener, the owner of Meet Meat Steak and Wine House, in Brussels, Belgium. (Photo: www.lameuse.be)
A steakhouse in Brussels, just a stone's throw away from the European Commission's Berlaymont headquarters, found itself embroiled in an unsavory "espionage" controversy earlier this month after the EU's diplomatic service reportedly hinted that the restaurant has become a den of hundreds of "Chinese and Russian spies."
Now Philippe Weiner, the 39-year-old owner of Meet Meat Steak and Wine House, has laughed off the rumors, saying he was "very surprised" by such weird claims about his establishment, which is hugely popular among EU diplomats and counts among its regular guests the European Council President Donald Tusk.
"Here people have drinks, have fun, have food and it's not as a place to work. Honestly, I don't understand the report," Weiner said in an interview with China's Xinhua News Agency on Monday.
"No espionage. I think it's impossible to place a microphone here because the restaurant is too noisy," he asserted, rejecting the EU claims, and adding: "We are a restaurant for lunch especially, a local restaurant. It's not a place to say something confidentially; it's not a good place for that, because the table next to you probably knows you. So it's not very discreet."
'It is nonsense'
Weiner's remarks came after the European External Action Service (EEAS) warned its officials to avoid certain parts of Brussels including a steakhouse near Berlaymont (a clear hint at Meet Meat) while claiming that "about 250 Chinese and 200 Russian spies" were roaming the streets of the Belgian capital, as reported by Germany's Welt am Sonntag newspaper earlier this month.
"I'm the only steakhouse around here, it has to be me," Weiner previously told Britain's The Guardian newspaper. "It is nonsense, but, OK, I will talk to you for five minutes. Then I have to call Putin," he added in jest.
While the Meet Meat owner admitted that his restaurant has been routinely swept by security officers before a VIP visit, they have done so looking "more for explosives" and not bugs. "You can check under the tables and you won't find microphones – chewing gum, maybe," he joked.
Weiner, who has been running the steakhouse for over 11 years now, acknowledged that his high-profile customers may possess valuable information, but said that he was convinced they were "very smart" people who knew how to keep secrets.
"These people aren't stupid. To work in the European Commission you have to be very smart... People aren't spilling secrets [here]," he said.
Weiner told Xinhua that the rumor so far hasn't affected his business. "For the moment we have a lot of customers, so it doesn't affect us from the business point of view."
'Outright fabrication'
China was prompt to reject the claims as a malicious attempt to disrupt Beijing's ties with Belgium and Europe.
"This report is an outright fabrication without any evidence," the Chinese embassy in Belgium stated on its website on February 10, asserting that the "irresponsible remark aimed to maliciously discredit China, mislead and deceive the public, impair and disrupt China's relations with Belgium and Europe will never succeed."
"China and Belgium now enjoy a steadily growing relationship and fruitful cooperation across all fields. China is committed to developing sound relations and cooperation with Belgium and all other countries on the basis of mutual respect, equality and mutual benefits," the statement added.
Besides serving as the de facto capital of the EU, hosting several important institutions of the union, Brussels is also home to the European headquarters of the Western military alliance NATO.
Concerns over the presence of global intelligence agencies have been routinely raised, particularly after the 2003 spy scandal that targeted Spanish, British, German and French diplomats who worked within the European Council's Justis Lipsius building.
The EEAS, meanwhile, refused to comment on the latest reports about the presence of Russian and Chinese spies in the Belgian capital.
"The EEAS does not comment on issues relating to leaked information. The EEAS, together with other EU institutions and the member states, continuously evaluates the threats to its security, including information security," an EEAS spokesman was quoted as saying The Guardian.
"The EEAS has measures in place to ensure the protection of its information. These measures are not subject to public discussion," he added.