Navy warplane down in 2nd crash from US carrier in month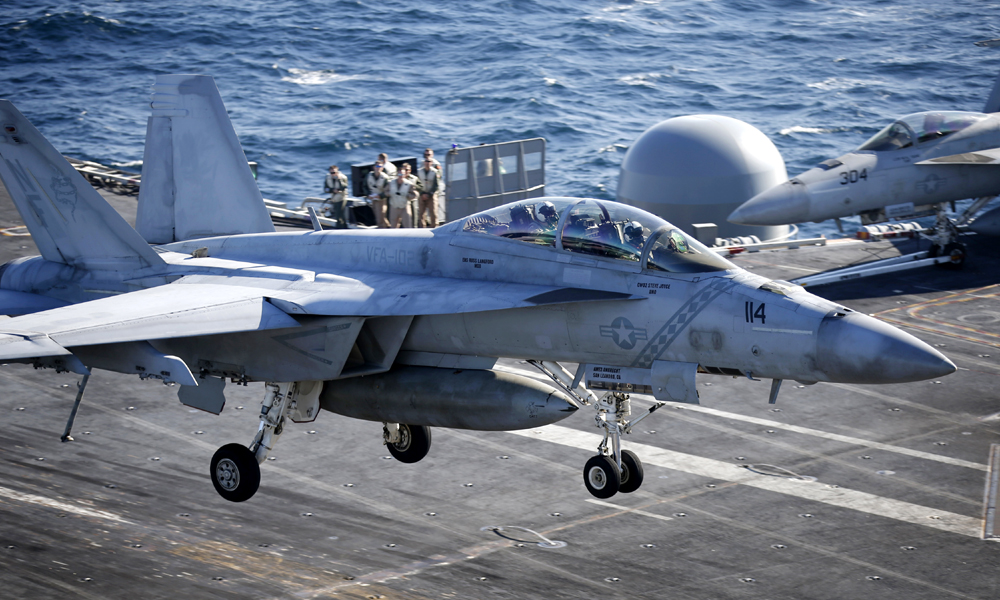 A US Navy F/A-18 Super Hornet fighter lands onto the deck of the USS Ronald Reagan, a Nimitz-class nuclear-powered super carrier, during a joint naval drill between South Korea and the US in the West Sea, South Korea, Oct. 28, 2015. (File photo: AP)
A warplane from the aircraft career USS Ronald Reagan crashed into the sea northeast of the Philippines on Monday, but its two aviators were rescued safely.
The US Navy's 7th Fleet said the F/A-18 Hornet had a mechanical problem during Monday's routine operations in the Philippine Sea.
A rescue aircraft plucked the aviators from the water immediately and brought them back to the ship, the Navy's statement said. They are both in good condition and the aircraft carrier has since returned to normal operations, the Navy said.
The cause of the crash is under investigation.
Monday's crash was the second involving aircraft belonging to the USS Ronald Reagan in less than a month.
In mid-October, a MH-60 Seahawk crashed shortly after takeoff, causing non-fatal injuries to a dozen sailors.
The aircraft carrier participated in a joint exercise known as "Keen Sword" with Japan and Canada from Oct. 29 to Nov. 8 in waters around Japan and near Guam in the Pacific.
The F/A-18 was part of a Career Air Wing 5 onboard Ronald Reagan, the Navy said.