Brazil's COVID-19 death toll nears 152,000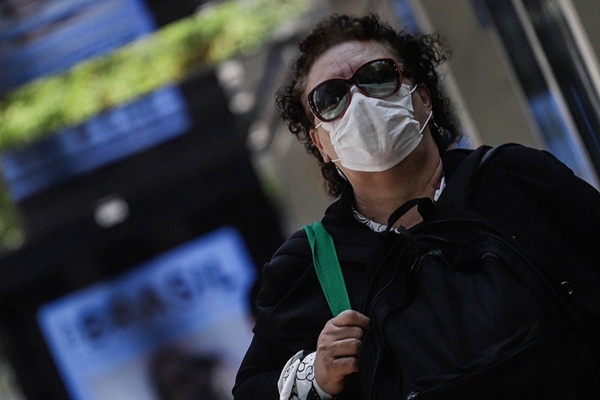 A man wearing a face mask walks on a street in Sao Paulo, Brazil, Sept. 24, 2020. (Photo: Xinhua)
The Brazilian Ministry of Health on Wednesday reported 749 deaths from the COVID-19 in the last 24 hours, bringing the death toll to 151,747.

Additionally, the ministry said that 27,235 new cases were reported, bringing the national count to 5,140,863.
The state of Sao Paulo, the most populous in the country, is the epicenter of the national outbreak, with 1,045,060 cases and 37,541 deaths, followed by Rio de Janeiro, with 285,205 cases and 19,440 deaths.
Brazil has the third largest caseload in the world, after the United States and India, and the second highest death toll from the disease, after the United States.