Staff shortage at British airports hits many flights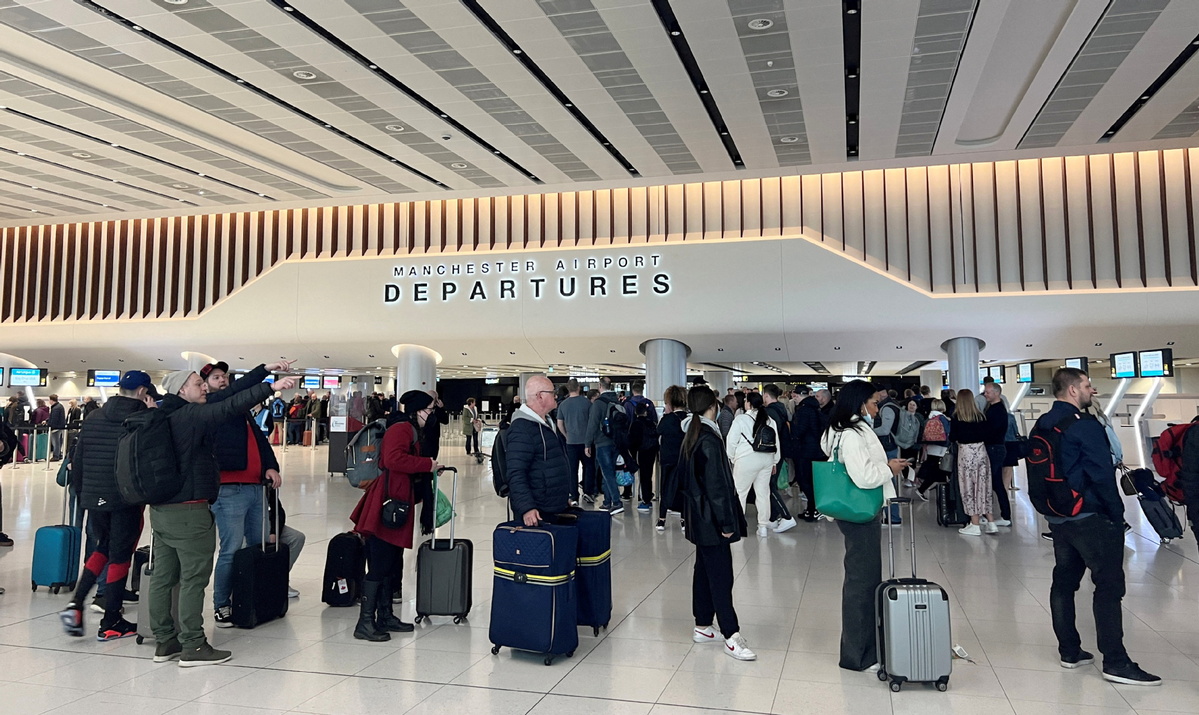 Travelers using British airports have been warned to expect lengthy delays and disruption over the Easter period because of airline staffing issues leading to hundreds of canceled flights.

Many of the issues stem from airlines having let staff go during the pandemic, and now struggling to handle the first busy travel season since all novel coronavirus restrictions were lifted, with reduced personnel numbers.
Data provider Cirium said that between March 28 and April 3 this year, 1,143 flights to and from the UK had been canceled, compared to 197 cancellations in the same period in 2019, the last year of normal travel conditions before the pandemic hit.
Budget carrier easyJet, which dropped the mandatory wearing of masks on its flights two weeks ago, canceled 200 flights at the weekend, and a further 62 on Monday.
"As a result of the current high rates of COVID infections across Europe, like all businesses easyJet is experiencing higher than usual levels of employee sickness," said a company representative.
Because of the nature of the environment they work in, airport staff need to go through security checks during the hiring process, and with so many of them having been laid off over the last two years, and now being rehired, a checking bottleneck has built up.
British Airways alone let around 10,000 staff go in 2020 but is now trying to rehire 3,000 of them.
"Airlines are certainly seeing a high level of demand to fly, but are simply unable to cope with that demand due to a lack of resources. It's a nightmare situation for airlines and airports at the moment," travel industry consultant Paul Charles told the Financial Times, with the Airport Operators Association warning that problems in the build-up to the summer holiday period could be even bigger.
Pilots' union chief Martin Chalk said he warned the government "repeatedly" about the bureaucratic issues that lay ahead as the sector reopened, and that were contributing to the current chaos.
"UK aviation has benefited from less generous government support than other countries' airlines and is therefore in a weaker position to resource for this continued disruption," he added.
One of the UK's busiest airports, Manchester, has witnessed chaotic scenes, and John O'Neill from the Unite trade union told the BBC this was down to a lack of staff, which was in turn caused by a lack of promised financial support.
"The aviation sector was badly and immediately affected when lockdown was imposed in March 2020," he said. "At the time, the government promised a comprehensive support package for the industry which the sector is still waiting for, two years later.
"There are currently not enough staff to deliver all the complex services, such as security, you expect at an international airport."
Greater Manchester mayor Andy Burnham has even said police and the emergency services could be called in to try and deal with the situation.