US special envoy for DPRK to visit Russia amid reports of first Putin-Kim summit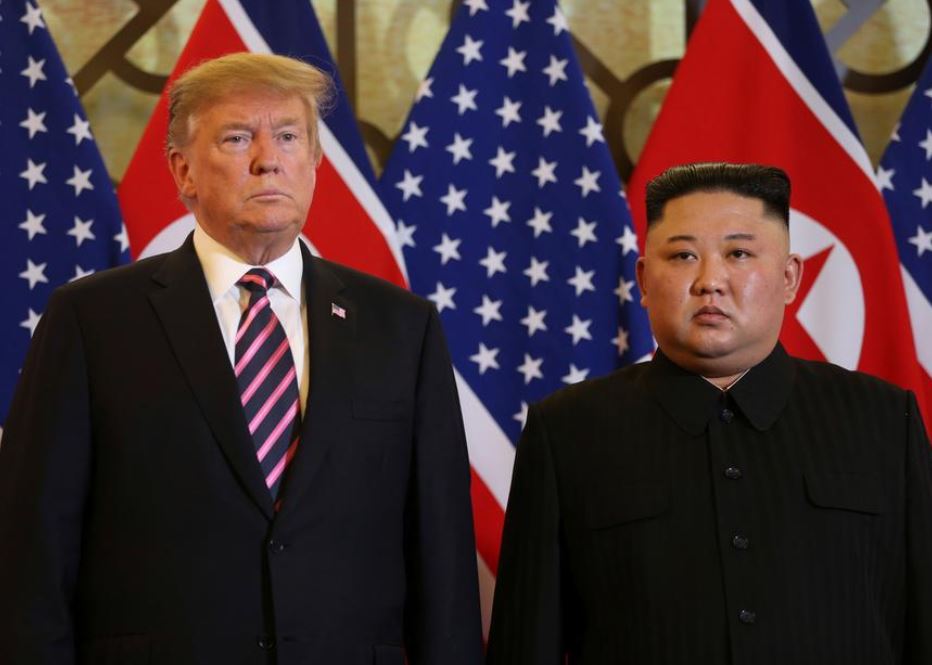 US President Donald Trump and DPRK top leader Kim Jong Un pose during their second summit in Hanoi, Vietnam, February 27, 2019. (Photo: CGTN)
The US Special Representative for the Democratic People's Republic of Korea (DPRK) Stephen Biegun will travel to Russia this week to discuss the denuclearization of the Korean Peninsula, the US Department of State said on Tuesday.
"Biegun will travel to Moscow April 17-18 to meet with Russian officials to discuss efforts to advance the final, fully verified denuclearization of North Korea (DPRK)," the department said in a brief statement, without giving further details.
Biegun has taken several overseas trips since the Hanoi summit in February between US President Donald Trump and the DPRK's top leader Kim Jong Un, which ended without an agreement.
In March, the US envoy traveled to London to discuss the denuclearization issue with his British, French, and German counterparts.
Biegun's visit to Russia was announced a day after the Kremlin confirmed preparations were underway for the first-ever summit between Russian President Vladimir Putin and DPRK's Kim.
Before a meeting with Republic of Korea (ROK) President Moon Jae-in last week, Trump floated the idea of holding his third summit with Kim, while reaffirming sanctions against Pyongyang would not be removed at the moment.
In response, Kim said in a policy speech on Friday that the United States is hinting at holding a third DPRK-US summit, but what happened in Hanoi "is not inviting" to the DPRK.
"If the United States adopts a correct posture and comes to the third DPRK-US summit with a certain methodology that can be shared with us, we can think of holding one more (round of) talks," Kim said.
After the Hanoi summit ended, Trump told a press conference that Kim demanded relief from sanctions against Pyongyang "in their entirety" in exchange for denuclearizing a "large portion" of the DPRK's nuclear program, something the United States could not agree to.
Dismissing Trump's claim, DPRK Foreign Minister Ri Yong Ho has said that the DPRK only proposed partial removal of the sanctions, wanting those impeding the livelihood of their people to be removed first.