Two dead after typhoon batters Japan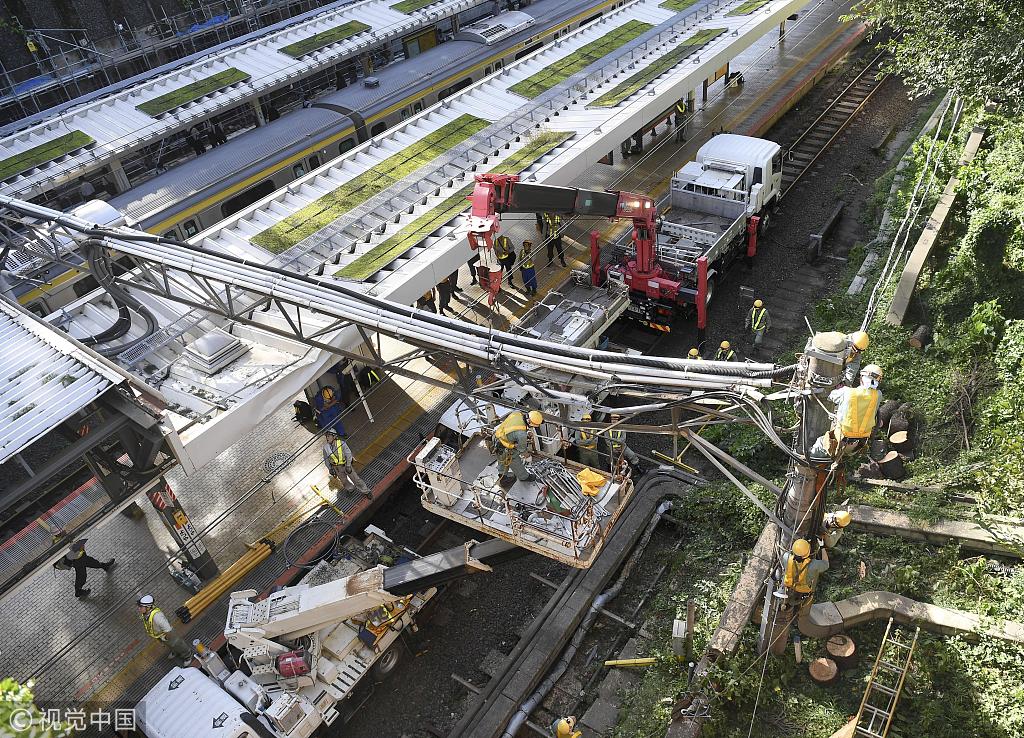 Two people have been killed in a powerful typhoon that battered Japan over the weekend, officials said Monday, as the storm's aftermath brought travel chaos to Tokyo's morning commute.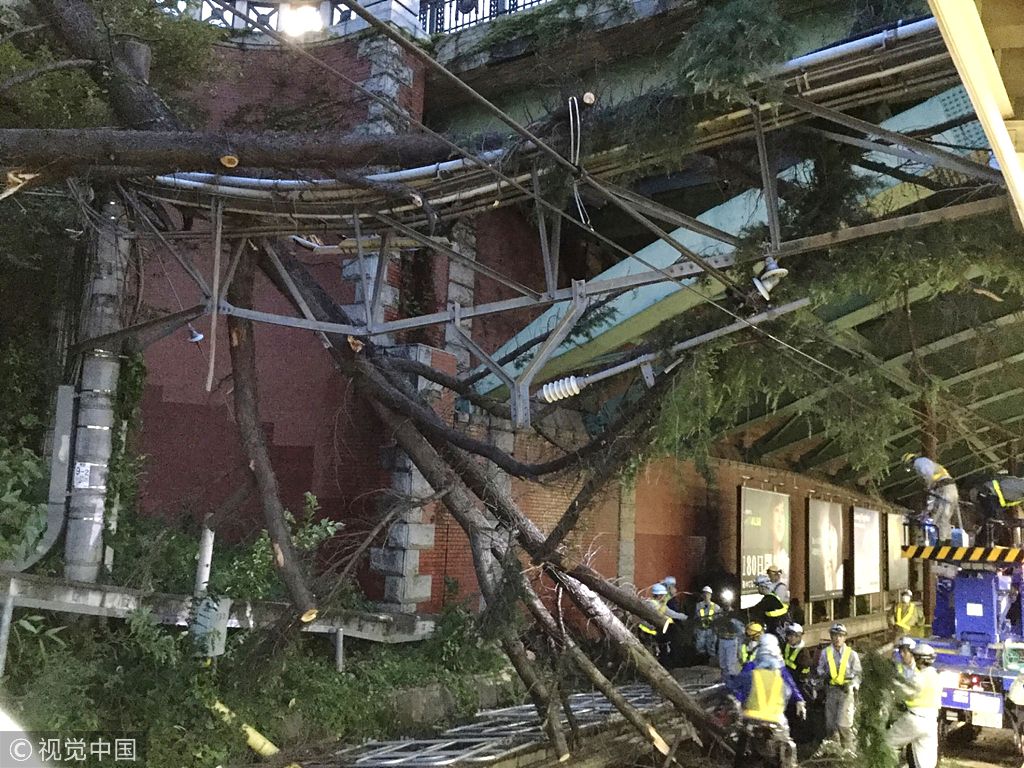 Employees of JR train operator remove fallen branches from Yotsuya staion in Tokyo, on October 1, 2018.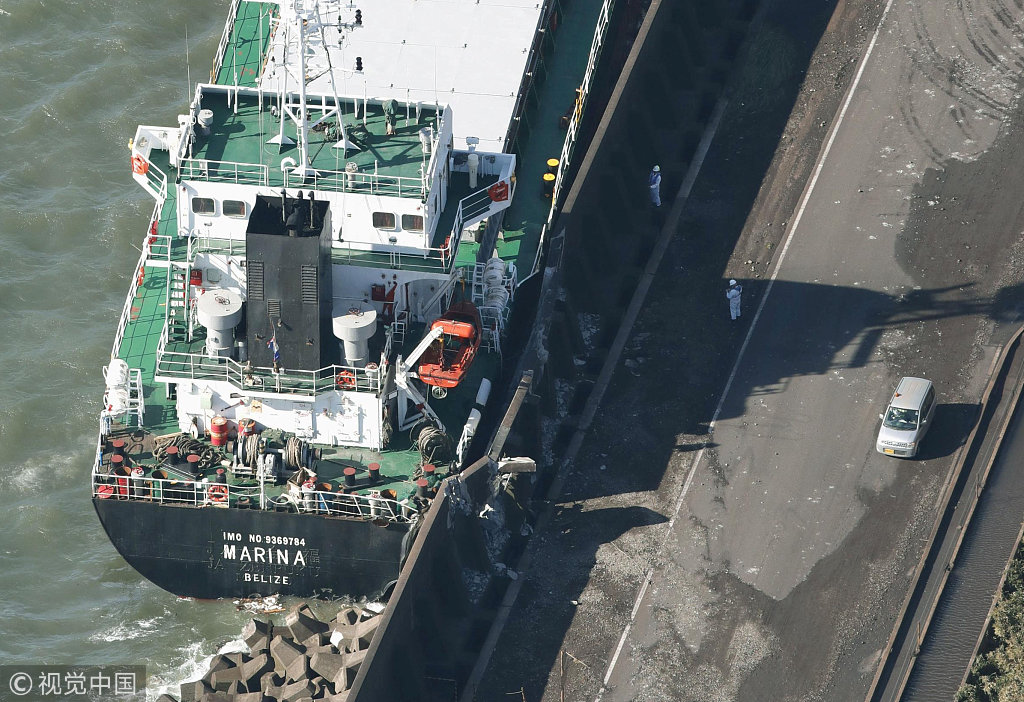 A cargo ship washed ashore by Typhoon Trami is seen in Kawasaki, Japan, in this photo taken by Kyodo October 1, 2018.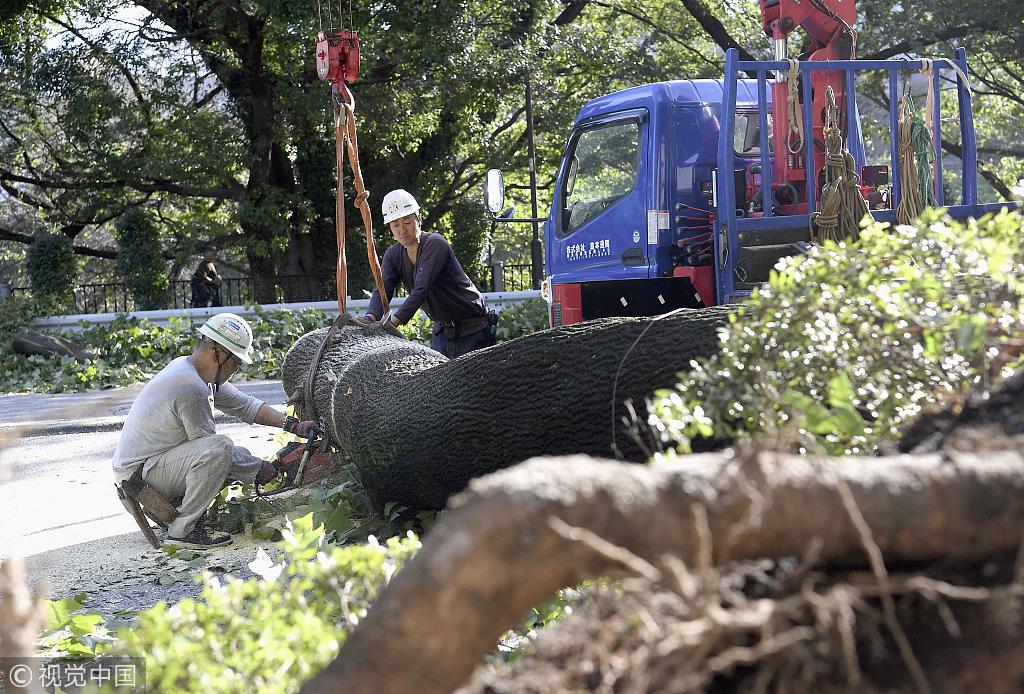 Work is underway to clear a tree knocked down by Typhoon Trami from a street in Tokyo on Oct. 1, 2018.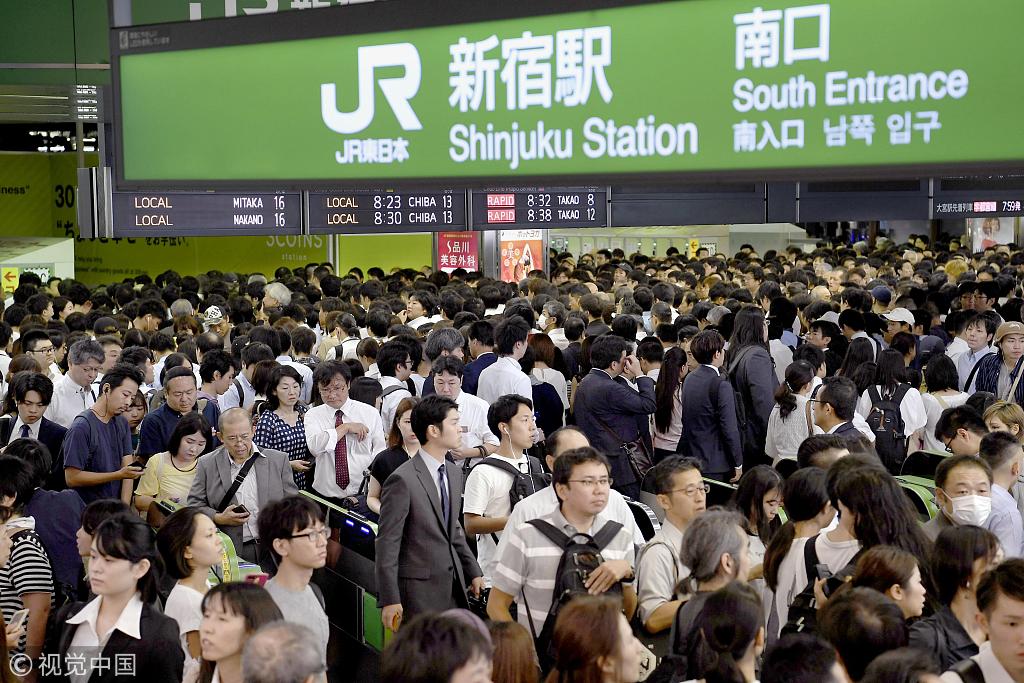 People swarm at JR Shinjuku Station in Tokyo on Oct. 1, 2018, as Typhoon Trami disrupted morning-hour commuter traffic in the capital. (Photos: VCG)