US to propose denuclearization plan to DPRK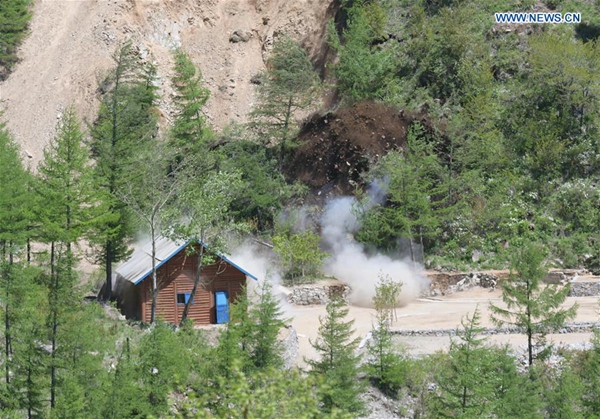 Photo taken on May 24, 2018 shows explosions of the No. 2 tunnel at the nuclear test site of Punggye-ri, the Democratic People's Republic of Korea. (Photo: Xinhua)
The United States was going to propose a program about the denuclearization on the Korean Peninsula to the Democratic People's Republic of Korea (DPRK), said U.S. National Security Advisor John Bolton on Sunday.
"We have developed a program," Bolton said while interviewed at the CBS's program "Face the Nation."
Bolton, once a stubborn hawk on Pyongyang, said that Secretary of State Mike Pompeo will discuss the program with the DPRK officials "in the near future."
The former U.S. ambassador to the UN also revealed that the program, devised by U.S. experts, mapped out how to dismantle Pyongyang's nuclear programs and ballistic missile sites within a year "with North Korean (DPRK) cooperation."
Washington and Pyongyang have kept the momentum on the denuclearization of the Korean Peninsula following a June 12 summit in Singapore between the leaders of the two countries.
The Pentagon announced over a week ago that the United States has "indefinitely" suspended select military exercise programs with the South Korea to support the outcome of the summit, including Freedom Guardian, a major annual war game usually held in August and September, along with two Korean marine training exercises.