Chile's president unveils bill to improve public health system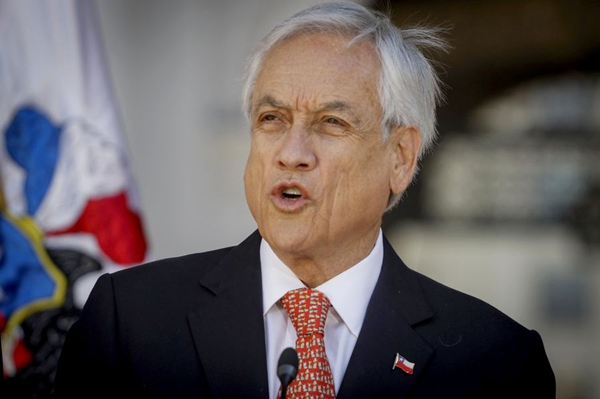 Chilean President Sebastian Pinera makes an announcement at the La Moneda Presidential Palace in Santiago, Chile, on Oct. 30, 2019. (Photo/Sebastian Beltran Gaete/Agencia Uno via Xinhua)
Chile's President Sebastian Pinera on Sunday presented a bill designed to improve the public health system, potentially benefiting some 14.5 million people.
Improving the public health sector is one of several demands made by the widespread and sometimes violent protests over the past two months against the high cost of living and lack of adequate state services.
The bill proposes creating a network of healthcare suppliers that will bid to take part in a plan offering members access to quicker and better quality treatment at lower costs. The government will seek to incorporate 1,000 specialists this year and invest in healthcare infrastructure, according to Pinera.
More than 3 million Chileans are currently on a waiting list for medical treatment, he said. "They wait for years and some die waiting."
Protests first broke out in the capital of Santiago in mid-October against a hike in subway fares, and then quickly spread throughout the country.
Clashes between demonstrators and security forces have claimed more than 20 lives, and thousands have been injured or arrested.