Medical supplies sent from Belarus
China Daily Global
1580433167000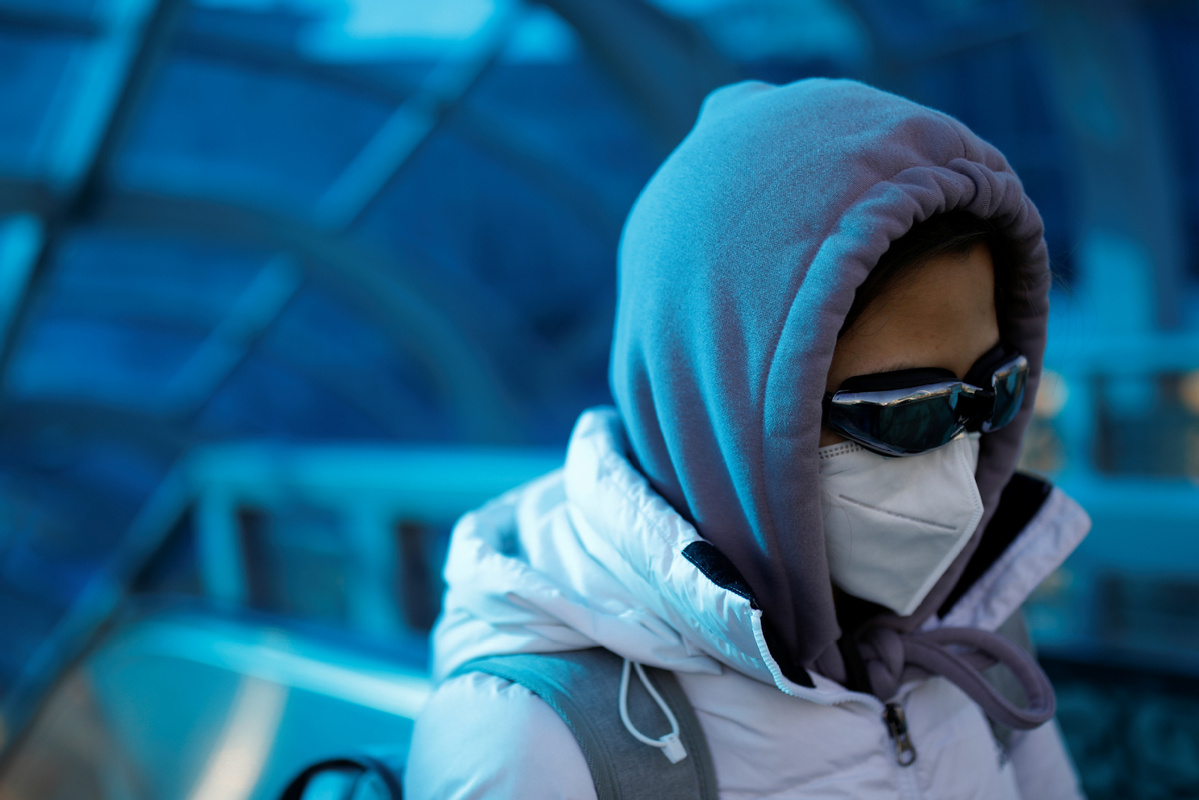 A woman wearing a face mask and goggles uses an escalator near Beijing Railway Station as the country is hit by an outbreak of the new coronavirus, in Beijing, China Jan 30, 2020. (Photo: Agencies)
Belarus sent medical supplies to China on Wednesday on the orders of President Aleksandr Lukashenko in an effort to help medical workers cope with the country's coronavirus outbreak.
Belarusian state news agency BelTA said the decision to send the products-ranging from antibiotics and face masks to disinfectants-was made by Lukashenko on Tuesday. An Ilyshin Il-76MD military transport aircraft loaded with the supplies took off from the Machulishchi airfield near the national capital in the Minsk region.
AleksandrKarev, deputy chief of the Belarus Air Force and Air Defense, said six pilots were required for the humanitarian mission. The flight was bound for Beijing.
"They will be airborne for 20 hours and will have to stop in Novosibirsk and Vladivostok to refuel the aircraft. They will be back in Belarus on February 2,"Karev said.
In addition to the aid, Lukashenko also sent a message of support to his Chinese counterpart Xi Jinping.
"Dear friend, the alarming news about the spread of the coronavirus in China has shaken the people of Belarus," Lukashenko said in the message.
"We admire the courage of the Chinese people and the great efficiency of the actions taken by the Chinese leadership to combat this new and dangerous virus," he said.
"Let this aid, a sincere and heartfelt gesture of all Belarusians, help the allied Chinese nation handle these ordeals. We are ready to provide further support in overcoming these temporary difficulties.
"Just tell us what else we could do for you. Belarus will always be a reliable and devoted friend of the Great China!"
According to Belarus medical authorities, the country shipped 20 tons of supplies in the flight.
"The cargo includes 4.5 tons of antibiotics that are most commonly used to treat complications of a viral infection, over 10 tons of disinfecting agents for various uses, personal protective equipment for medical staff, such as gloves, surgical masks and disposable clothing, as well as decontamination materials,"Healthcare Minister Vladimir Karanik said.
All the medical and related products sent to China were made in Belarus, the minister said.
Karanik stressed that while no one could question China's ability to keep the situation under control, all the resources for combating the virus are now concentrated in the most affected areas.
Karanik said he believed that any help that could boost the reserves of supplies available for China's National Health Commission would come in handy.