India's COVID-19 tally, death toll rise but pace slows down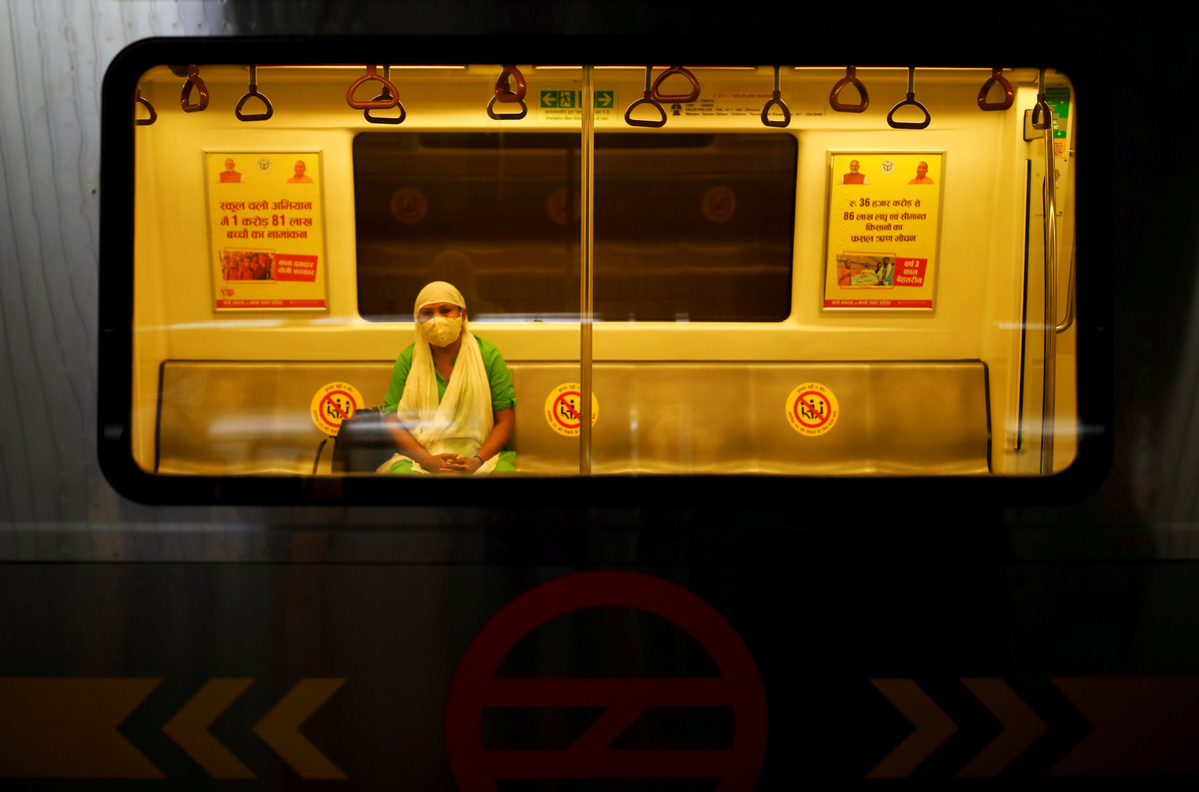 A woman wearing a face mask travels inside a Delhi metro train, on the first day of the restart of their operations, amidst the spread of coronavirus disease (COVID-19), in New Delhi, India, September 7, 2020. (Photo: Agencies)
NEW DELHI - With 55,342 new cases registered in India over the past 24 hours, the country's COVID-19 tally rose to 7,175,880 on Tuesday, said the latest data released by the federal health ministry.
The death toll reached 109,856 with 706 deaths since Monday morning, added the ministry's data.
The trend over the past few weeks shows that the rise in COVID-19 tally and deaths per day has slowed down, as the increase in number of cases has fallen below 60,000-mark and deaths around 700 per day.
Still there are 838,729 active COVID-19 cases across the country, while 6,227,295 people have been successfully cured and discharged from hospitals.
On Sunday the country's COVID-19 tally had surpassed the seven-million mark. The last one million COVID-19 cases were added to the tally in 13 days, while the previous one million cases were added in 12 days.
For over two months India's focus has been on ramping up the COVID-19 testing facilities. According to the latest data from the Indian Council of Medical Research, as many as 88,945,107 tests were conducted till Monday, out of which 1,073,014 tests were conducted on Monday alone.