WHO holds to line against travel bans
China Daily Global
1580869962000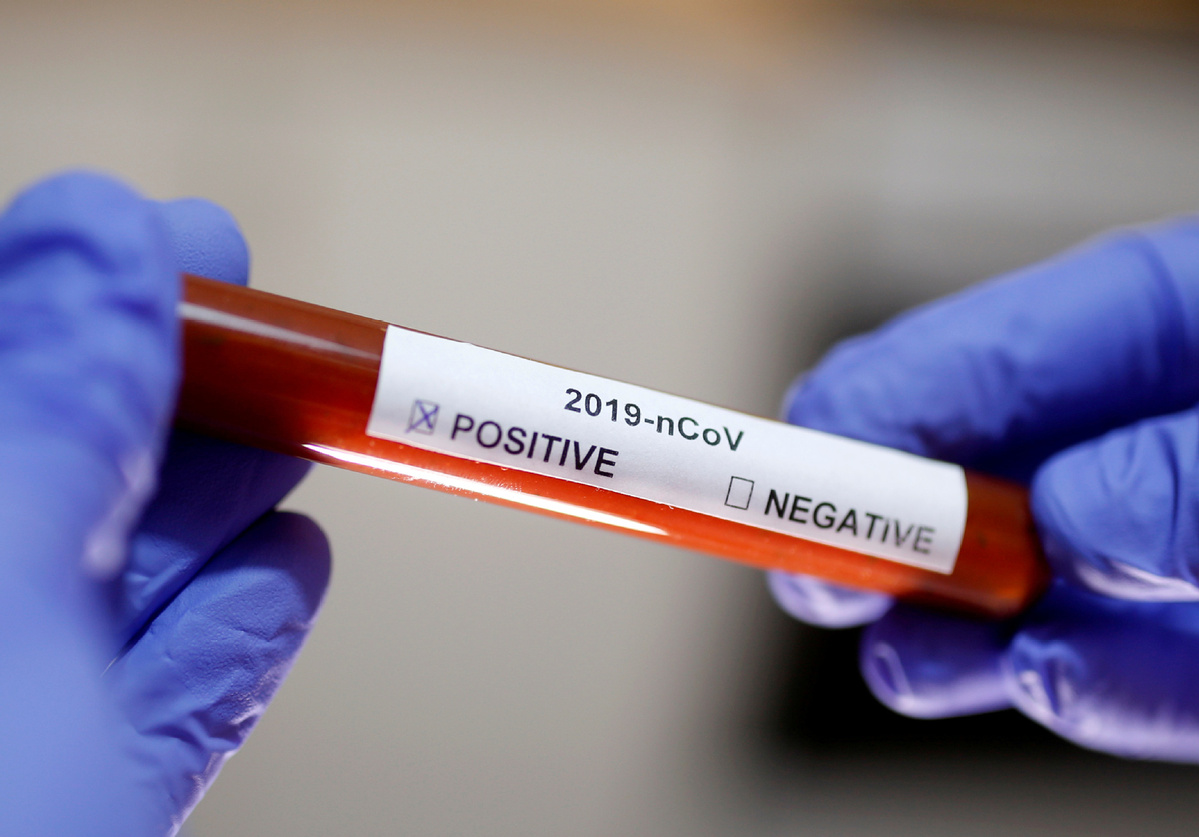 Test tube with Corona virus name label is seen in this illustration taken on Jan 29, 2020. (Photo: Agencies)
Agency's chief calls for evidence-based decisions in countries' responses to virus
The head of the World Health Organization said on Monday there was no need for measures that "unnecessarily interfere with international travel and trade" in trying to halt the spread of a novel coronavirus that has killed more than 400 people in China.
"We call on all countries to implement decisions that are evidence-based and consistent," said WHO Director-General Tedros Adhanom Ghebreyesus in Geneva.
Meanwhile, WHO's Director of Global Infectious Hazard Preparedness, Sylvie Briand, told reporters on Tuesday that the outbreak of the virus does not constitute a "pandemic".
"Currently we are not in a pandemic, we are at a phase where we have an epidemic of novel coronavirus with multiple foci and we try to extinguish the transmission in each of these foci," Briand said, while stressing the importance in tackling misinformation and rumors surrounding the virus
China was using the right strategy of focusing its efforts on the hardest-hit places and slowing the spread, said Tedros, lauding the country for "protecting the Chinese people and protecting the rest of the world".
While warning that the situation could still worsen, Tedros said: "The chances of getting this going to anywhere outside China is very low, and even in China, when you go to other provinces, it's very low."
China's delegate to the WHO executive board denounced countries that had denied entry to people holding passports issued in Hubei province-home to Wuhan, the center of the outbreak-or had denied visas to applicants in China and canceled flights to and from China.
"All these measures are seriously against recommendations by the WHO," said Li Song, China's ambassador for disarmament at the United Nations in Geneva.
WHO spokesman Tarik Jasarevic said on Monday that the organization could soon send a team of experts to China to investigate the outbreak, "possibly this week".
Colin McIff, a senior official at the US Department of Health and Human Services, told Reuters in Geneva on Monday that "conversations are ongoing" about US medical experts joining the WHO-led mission.
Nancy Messonnier, director of the CDC's National Center for Immunization and Respiratory Diseases, told reporters on a teleconference on Monday: "We have folks ready to go to China as soon as that offer is finalized."
The administration of President Donald Trump announced a public health emergency on Friday amid the spread of the virus. The US recorded its 10th and 11th cases of coronavirus after a couple from central California fell ill after the husband's trip to Hubei province.
Vladimir Voronkov, UN undersecretary-general for counterterrorism, said that sports security and health security are both interconnected issues. He expressed his feeling of solidarity with China, saying the Chinese government has taken measures and he believes that China will overcome the difficulties in a short period of time.