Thousands to leave besieged towns in northwestern Syria under new deal
Thousands of Syrians from the towns of Kafraya and Foa, besieged by the rebels in northwestern Syria, will be able to leave under a new deal between the government and the rebels, state TV reported on Tuesday.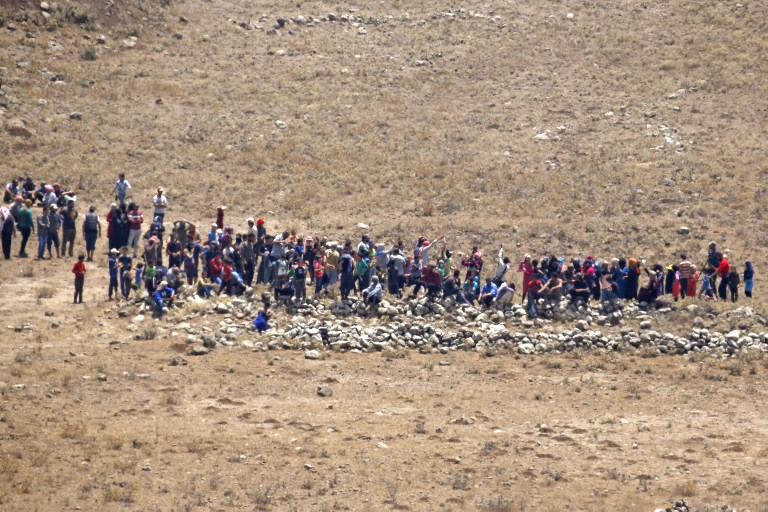 The towns of Kafarya and Foa, both predominantly Shiite towns that have been besieged since three years ago in the countryside of the northwestern province of Idlib, will see thousands of people leaving after a deal was reached with the government.
The state TV said the town of Ishtabrak in the northern countryside of Idlib is also included as the rebels are set to release people they kidnapped from those towns.
Top image: A picture taken on July 17, 2018 from the Israeli-annexed Syrian Golan Heights shows refugees coming to fence border between Syria and Israel by a camp for displaced Syrians near the Syrian village of Burayqah in the southern province of Quneitra. Air strikes killed seven civilians in a sensitive southwestern province of Syria bordering the Israeli-occupied Golan Heights, a war monitor said. (AFP)