Anti-China rhetoric still fueling hate incidents, report finds
The number of anti-Asian hate incidents continues to increase across the US, with more physical assaults reported this year, according to a report released Thursday that blames anti-China rhetoric and policies.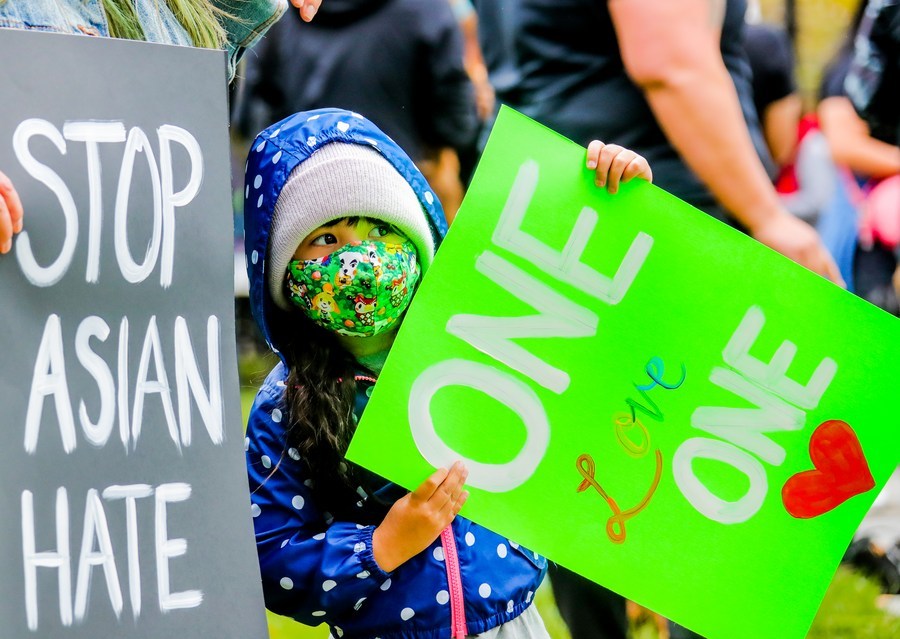 Nearly 2,500 hate incidents were reported to Stop AAPI Hate from April to June this year, bringing the total to 9,081 since the platform, aimed at addressing anti-Asian discrimination, began tracking in March 2020.

While verbal harassment and shunning declined this year, physical assaults, vandalism and online hate incidents all increased, according to the report. The data also shows more incidents occurred on public streets and in public transit, and more seniors reported incidents.
This report comes ahead of the release of the findings from the Biden administration's investigation into the origins of COVID-19.
Asian American and Pacific Islander (AAPI) activists are concerned that potentially legitimizing conspiracy theories about China's involvement in the pandemic will catalyze a new surge of hate, racism and discrimination against the AAPI community.
"Throughout the pandemic, rhetoric about the Chinese government's potential role in COVID-19's origins has inspired hate, racism and discrimination towards our Asian American and Pacific Islander community," said Russell Jeung, co-founder of Stop AAPI Hate and professor of Asian American Studies at San Francisco State University.
Of the 9,081 incidents in the report, 48.1 percent included at least one hateful statement against China or immigrants.
A content analysis of the hateful language reveals five different themes: scapegoating of China, racial slurs, anti-immigrant nativism, orientalist depictions (such as Asians' perceived cultural exoticism) and red-baiting.
The report suggests that US-Asian intentional relations have a racial impact on Asian Americans, such as the incarceration of Japanese Americans during World War II, and the Islamophobia faced by South Asians after 9/11.
It says those are "historic examples" of how other Americans — due to their racism and xenophobia — scapegoat and discriminate against Asian Americans.
Similarly, US-China relations also connect to the treatment of Chinese Americans, says the report.
"By invoking the Yellow Peril stereotype, that Chinese are outside threats to the US and perpetual foreigners, policy-makers have both exacerbated antagonisms between the two nations and inflamed anti-Chinese hate," the report says.
It echoes a study by Lok Siu, associate professor of Asian American studies at the University of California, Berkeley. "The discourses of Chinese unfair trade competition, scientific espionage, and technological surveillance frame the reception of the pandemic," said the researcher in a paper titled "Yellow Peril and Techno-orientalism in the Time of Covid-19".
Such rhetoric invokes the Yellow Peril, which now "represents heightened Western anxieties around China's combined forces of population size, global economic growth, and rapid technological-scientific innovation", says the paper.
"The United States' relationship with China has long influenced how Chinese Americans, as well as others of Asian and Pacific Islander descent, are treated throughout the nation," said Cynthia Choi, co-founder of Stop AAPI Hate and co-executive director of Chinese for Affirmative Action.
"When the US vilifies China with words and policy, our data shows it endangers the lives of the AAPI community," said Choi.