Venezuela severs diplomatic relations with Colombia
People's Daily app
1550947173000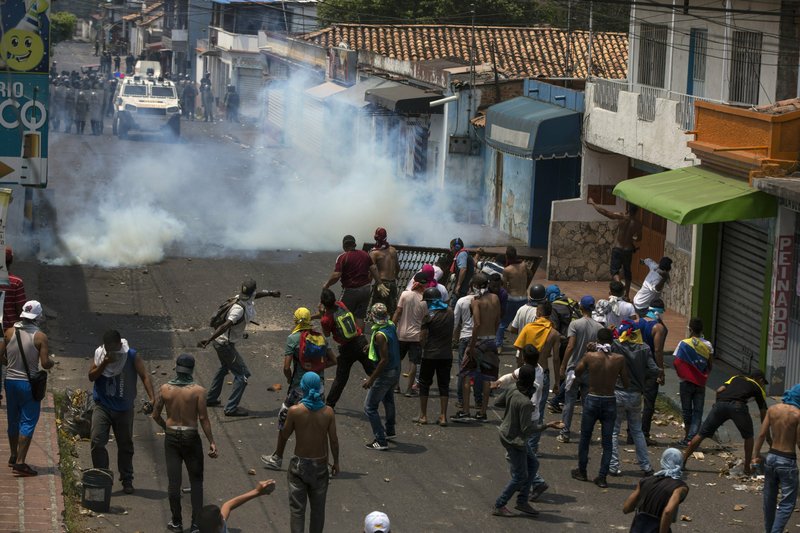 Demonstrators clash with the Bolivarian National Guard in Urena, Venezuela, near the border with Colombia, Saturday, Feb. 23, 2019. (Photo: AP)
Caracas (People's Daily) - Venezuelan President Nicolas Maduro announced on Saturday that he is breaking diplomatic and political relations with neighboring Colombia, following the latter's support for Venezuela's right-wing opposition and military defectors.
Maduro said in a speech that Colombia's embassy staff must "leave within 24 hours."
The Venezuelan opposition, Brazil and Columbia are all demanding that the Maduro government receive the humanitarian aid.

Opposition members at the country's borders with Columbia and Brazil attempted to bring the humanitarian aid into Venezuela.

According to Juan Guaido, the opposition leader, aid trucks already crossed Venezuela-Brazil border.

Maduro earlier blocked the aid at the border saying it could be fake aid.