New Development Bank appointed UN General Assembly observer
People's Daily online
1545352885000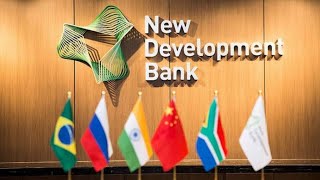 (Photo: File)

New York (People's Daily) - The 73rd Session of the UN General Assembly unanimously adopted the "Giving Observer Status to the New Development Bank in the General Assembly" resolution aimed at creating a new bank to help BRICS countries with pragmatic cooperation.
In March 2013, the 5th BRICS Leaders' Summit created the BRICS Development Bank. A year later, BRICS leaders signed the "Agreement on the Establishment of a New Development Bank," and the New Development Bank was formally established.
The purpose of the New Development Bank is to "mobilize resources for infrastructure and sustainable development projects in BRICS and other new economies and developing countries, complementing existing multilateral and regional financial institutions to promote global growth and development".
With initial capital of $100 billion, the activities of the New Development Bank, headquartered in Shanghai, have contributed to the development of emerging economies and developing countries in line with UN principles.
The New Development Bank will help strengthen links and cooperation with the UN and contribute to the sustainable development goals set by the UN.
The status of observers from the General Assembly shall be granted only to "the State and intergovernmental organizations whose activities relate to matters of concern to the General Assembly."
There are more than 100 UN observers. Previously, the Shanghai Cooperation Organization (SCO) and the International Bamboo and Rattan Organization, both based in China, have successively obtained observer status from the UN General Assembly