Rwanda announces tax exemptions to support economic recovery amid COVID-19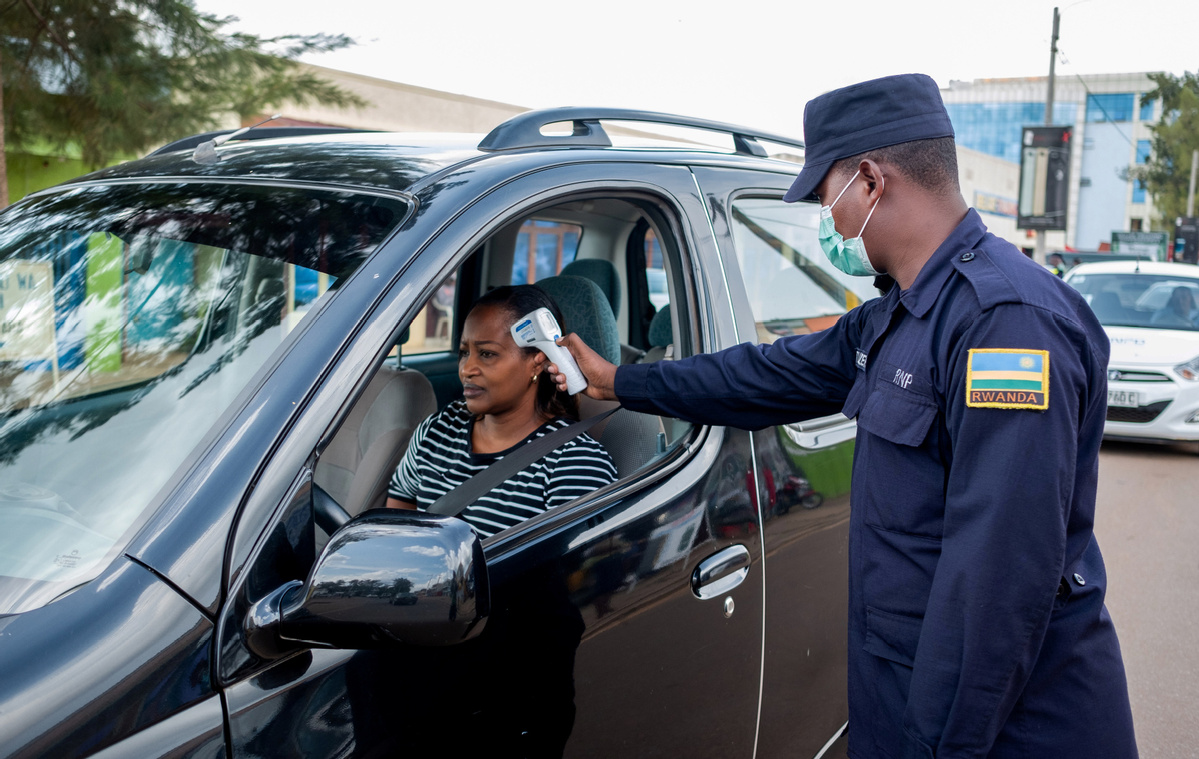 A Rwandan police checks the temperature of a motorist as he enforces a lockdown to stem the coronavirus disease (COVID-19) outbreak in Kigali, Rwanda, April 15, 2020. [Photo/Agencies]
The Rwandan Ministry of Finance and Economic Planning Saturday announced a series of tax exemptions as part of efforts to support different sectors of the economy to recover from the effects of COVID 19 pandemic.
Pay As You Earn (PAYE) will be waived for a period of six months from April to September for teachers in private schools earning up to 150,000 Rwandan francs net salary (about 161 U.S. dollars), a statement issued by the ministry said.
The waiver will also apply for a period of three months from April to June for employees of companies operating in the tourism and hotel sector who earn up to 150,000 Rwandan francs net salary, the statement said.
The government also exempted masks made in Rwanda to prevent COVID-19 spread from paying Value Added Tax (VAT).
It added that computation of the quarterly payment for corporate income taxes and personal income tax will be based on the transactions of the current year.
Transport motor vehicles will pay their quarterly fixed personal income tax this year pro-rata to the period of operation, according to the statement.
VAT is charged at 18 percent while corporate and income charged at 30 percent.
The Rwandan Ministry of Health reported two new COVID-19 confirmed cases on Friday, bringing the total number to 273 with 136 recoveries.