Jaish terrorist attacks CRPF convoy, 42 dead
People's Daily app
1550172216000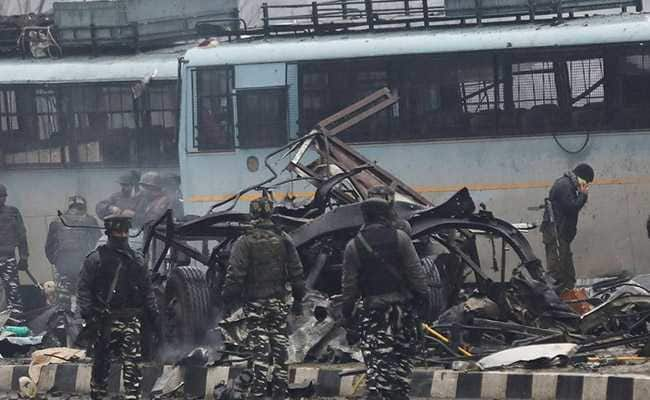 Nearly 40 CRPF personnel were killed in Kashmir's Pulwama district, February 14, 2019. (Photo: AFP)
New Delhi (People's Daily) - More than 2,500 Indian Central Reserve Police Force (CRPF) personnel traveling in a 78-vehicle convoy on the Srinagar-Jammu highway at Latoomode in Awantipora in Southern Kashmir were ambushed by Jaish terrorists Thursday, killing 42 with several others wounded.
India's Cabinet Committee on Security will convene tomorrow, according to the Times of India.
A Jaish suicide bomber drove a car carrying over 100 kg of explosives into the CRPF convey in the Pulwana district, officials said.
Many personnel in the convoy were returning from leave to rejoin duty in the Valley.
Police identified the attacker as Adil Ahmed Dar also known as "Waqas Commando," a Kakapora resident who joined the terrorist organization last year.
Indian media reported the Jaish-e-Mohammed terrorist group has claimed responsibility for the attack.
India's Prime Minister Narenda Modi said on Twitter that the sacrifice of the brave security personnel will not go in vain.