Funeral for mayor of S.Korean capital Seoul to be held for 5 days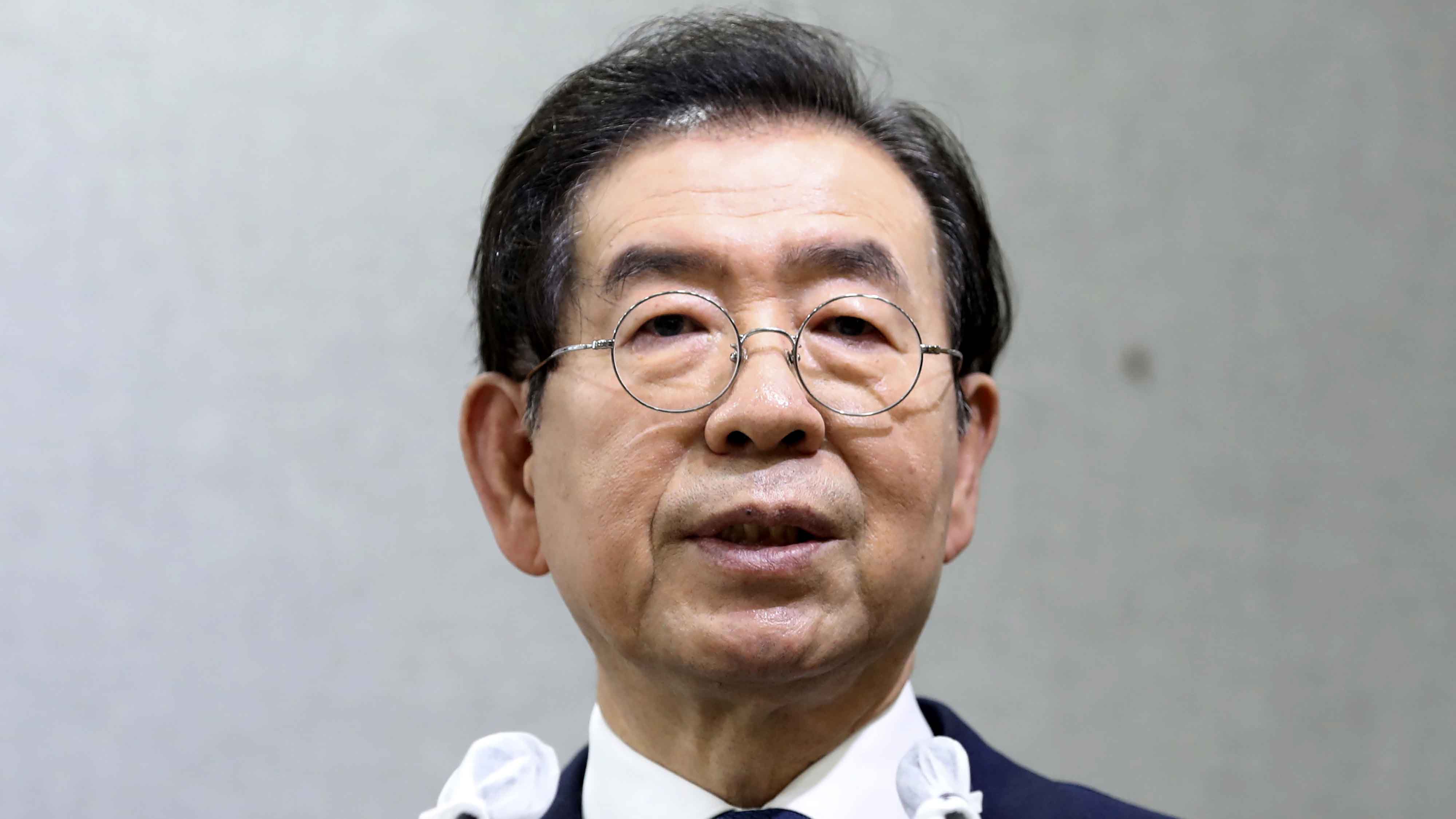 File photo of Park Won-soon, the longest-serving mayor of South Korea's capital. (Photo: CGTN)
The funeral for Park Won-soon, the longest-serving mayor of South Korea's capital, will be held for five days after he was found dead in a Seoul mountain, the city government said Friday.
Park's funeral will last for five days in the fashion of a mayoral funeral, unlike a three-day general funeral. A memorial altar will be set up in front of the City Hall in central Seoul Friday afternoon to allow citizens to mourn his death.
The 64-year-old mayor was found dead in the woods of Mount Bugak near his residence around midnight Friday local time. No sign of foul play was found, but the police was investigating the exact cause of his death.
Park's body was found hours after a massive search for him in the mountain, involving hundreds of policemen and rescuers. The body was placed in the morgue of Seoul National University Hospital.
His daughter filed a missing report to police Thursday afternoon, saying Park left home four to five hours ago after leaving "words like a will" and his mobile phone was turned off.
The short note, seen as his will unveiled by the city government, said, "I'm sorry to everyone. I thank everyone who has been with me in my life. I'm always sorry to my family, to whom I've given only pain. Please cremate (my body) and scatter (the ashes) at my parent's grave. Goodbye everyone."
Park, a member of the ruling Democratic Party, was first elected as Seoul mayor in a 2011 by-election and re-elected 2014 and 2018.
His term was originally scheduled to end in 2022. Seoul's first Vice Mayor for Administrative Affairs Seo Jeong-hyup will serve as an acting mayor until the by-election slated for April 2021.
Park, a former human rights lawyer and civic activist and the longest-serving Seoul mayor, had been regarded as one of the presidential hopefuls for the 2022 presidential election.