Brazil defends leather sector after overseas purchases halted due to environmental concern
RIO DE JANEIRO, Aug. 29 (Xinhua) -- Brazilian authorities defended on Thursday the country's leather production sector, after some brands suspended purchases of Brazilian leather due to environmental concern, local media reported.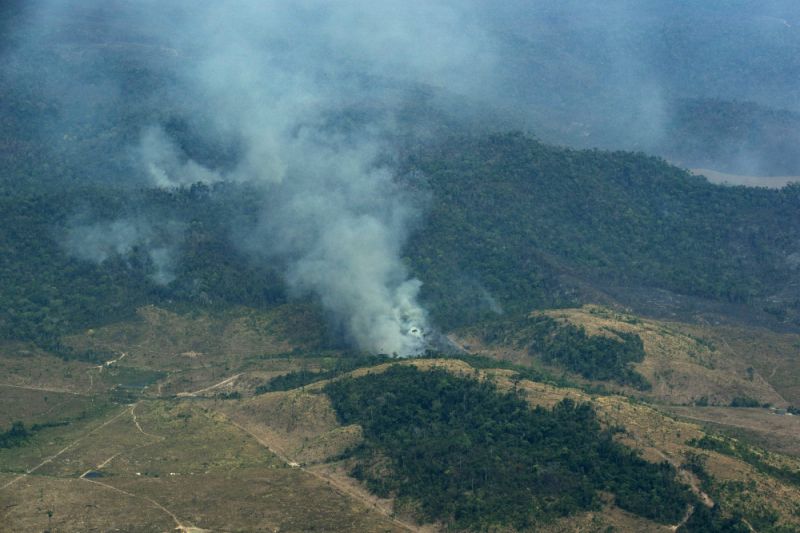 (Photo: AP)
U.S. apparel and footwear company VF Corporation, which owns several world-renowned brands such as Timberland, Kipling and The North Face, announced on Thursday that they were suspending the purchase of leather produced in Brazil due to concerns about the sustainability of the production and the sector's possible involvement with the deforestation of the Amazon rainforest region.
At an agricultural fair held in the southern state of Rio Grande do Sul, Brazilian Agriculture Minister Tereza Cristina Dias said the sector has a sustainable production and assured that producers will be able to present any guarantees importers demand, according to national news agency Agencia Brasil.
"We must know first which information they want, so that we can give it to them and solve this problem in the best possible manner," said the minister, stressing that the suspension is temporary.
The National Industry Confederation (CNI) also commented on the impasse, saying the decision is a result of misinformation about the Brazilian industrial sector's environmental responsibility.
"The attempts to link the exports of Brazilian industrial products to the Amazon rainforest fires are unjust and mistaken," the CNI said.
The Brazilian government on Thursday imposed a 60-day ban on outdoor fires nationwide as wildfires were raging in the Amazon forest.
The fires devastating parts of the Amazon rainforest have led to global scrutiny of Brazil's commitment to environmental conservation.