'We'll be doing something if the US is not treated properly,' Trump warned WTO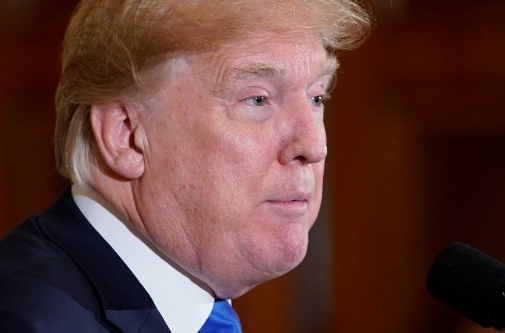 (File photo)
US President Donald Trump warned the World Trade Organization on Monday that "we'll be doing something" if the US is not treated properly, just hours after the European Union said that US automotive tariffs would hurt its own vehicle industry and prompt retaliation.
Trump, speaking to reporters during a meeting with Dutch Prime Minister Mark Rutte at the White House, said, "The WTO has treated the United States very, very badly and I hope they change their ways."
His comments came after the Axios news website reported that Trump's administration has drafted proposed legislation that would allow Trump to raise tariffs at will and negotiate special tariff rates with specific countries – two basic violations of WTO rules.
The US has "a big disadvantage with the WTO. And we're not planning anything now, but if they don't treat us properly, we'll be doing something," Trump said, without elaborating.
Later on Monday, White House spokeswoman Sarah Sanders said Trump was focused on fixing problems in global trade, not on leaving the trade organization that has been a foundation of the postwar global trading system.
"Right now he'd like to see the system get fixed, and that's what he's focused on doing," Sanders said. "He's been clear that he has concerns, that there are a number of aspects that he doesn't believe are fair."
During his meeting with Rutte, Trump also said that his administration would be meeting with EU officials to "work something out" on trade. The US has imposed tariffs on European steel and aluminum imports and is conducting another national security study that could lead to tariffs on autos and auto parts.
"I think the EU – we're going to be meeting with them fairly soon," Trump said. "They want to see if they can work something out, and that'll be good, and if we do work it out, that'll be positive, and if we don't, it'll be positive also, because we'll just think about those cars that pour in here, and we'll do something, right?"
Hearing this, Rutte immediately interrupted Trump with "No, it won't be positive."
A spokeswoman for the US Trade Representative's office could not be immediately reached for comment on further details about such talks.
The EU on Friday submitted comments warning the US Commerce Department that US import tariffs on cars and car parts were unjustifiable and would harm America's automotive industry and likely lead to counter-measures by its trading partners on $294 billion of US exports.
The Commerce Department launched its investigation, on grounds of national security, on May 23 under orders from Trump, who has frequently complained about the EU's 10 percent car tariff being four times that of the United States, apart from the 25 percent US levy on pickup trucks.
Trump said last week that the government would complete its study soon and suggested the United States would take action, having earlier threatened to impose a 20 percent tariff on all EU-assembled cars.
The European Commission, the EU executive body that handles trade for the bloc, said on Monday it was trying to convince its US counterparts that imposing such tariffs would be a mistake.
"We'll spare no effort, be it at the technical or political level, to prevent this from happening," a spokesman for the commission told reporters, adding that commission President Jean-Claude Juncker's trip to Washington later this month would seek to stop any new US tariffs.
The EU exported 37.4 billion euros ($43.6 billion) of cars to the United States in 2017, while 6.2 billion euros worth of cars went the other way.
In its submission, the EU said EU companies make close to 2.9 million cars in the United States, supporting 120,000 jobs, or 420,000 if car dealerships and car parts retailers are included.
Imports had not shown a dramatic increase in recent years, it said, and had grown largely alongside overall expansion of the US car market, with increased demand that could not be met by domestic production.
The submission said that tariffs on cars and car parts could undermine US auto production by imposing higher costs on US manufacturers. The EU calculated that a 25-percent tariff would have an initial $13 to $14 billion negative impact on US gross domestic product with no improvement to the country's current account balance.
The trade group representing Detroit automakers General Motors Co, Ford Motor Co and Fiat Chrysler, also warned the Commerce Department that a 25-percent import tariff on autos and parts would lead to a total new tax burden of $90 billion annually when combined with the steel and aluminum tariffs.
"Imposing tariffs will increase costs for consumers, lessen consumer choice, lower consumer demand, reduce car and light truck production and sales, lower investment levels, and lead to job losses in the US auto sector," Matt Blunt, president of the American Automotive Policy Council, said in a statement.