Afghan gov't forces, Taliban increase activities, 32 killed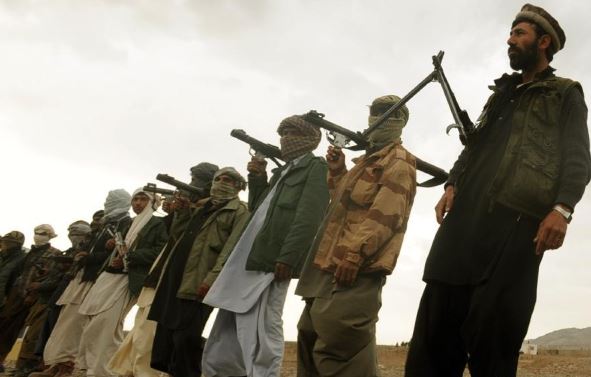 (File photo: Xinhua)

KABUL, Feb. 12 (Xinhua) -- At least 32 people including three civilians have been killed in Afghanistan over the past 24 hours as government forces and the Taliban outfit increased activities, officials said Tuesday.
Taliban militants targeted a security checkpoint in Akazi area of Balamurghab district in the western Badghis province early Tuesday, triggering a fierce fighting which lasted for five hours. Eight security personnel were killed and eight others injured, head of provincial council Abdul Aziz Beg confirmed.
According to Aziz Beg, the Taliban fighters have also suffered, but did not give an exact figure of casualties.
In another operation, the Taliban militants attacked a security checkpoint in Haider Quli area outside Farah city, capital of western Farah province late Monday night, killing four security personnel and wounding four others, Shah Mahmoud Naemi, deputy to the provincial council told Xinhua.
Government forces' crackdowns on the armed militants have also killed 10 militants in the northern Takhar and seven militants in Chamtal district of Balkh province since Monday, army spokesman in the northern region Mohammad Hanif Rezai said.
Three more civilians were killed and eight others injured as a mortar mine struck a house in the northern Takhar province on Tuesday morning.