Trump to sign funding bill, declare emergency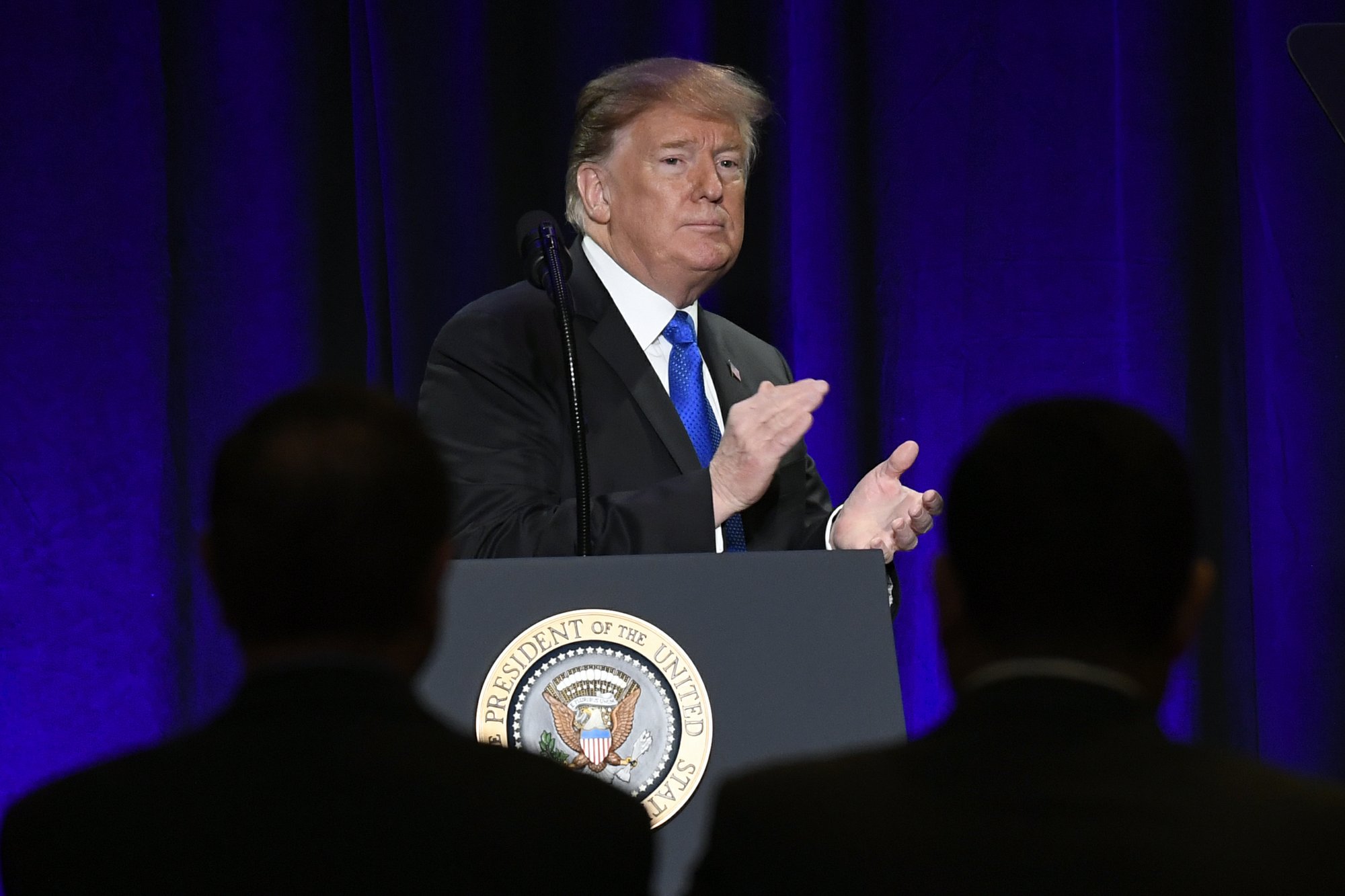 US President Donald Trump speaks at the Major County Sheriffs and Major Cities Chiefs Association Joint Conference in Washington, Wednesday, Feb. 13, 2019. (Photo: AP)

WASHINGTON, Feb. 14 (Xinhua) -- US President Donald Trump is prepared to sign a bipartisan bill on spending and border security to avert another government shutdown, but also declare a national emergency to obtain funds for his long-promised border wall, the White House said Thursday.
"President Trump will sign the government funding bill, and as he has stated before, he will also take other executive action - including a national emergency - to ensure we stop the national security and humanitarian crisis at the border," White House Press Secretary Sarah Sanders said in a statement.
"The President is once again delivering on his promise to build the wall, protect the border, and secure our great country," she said.
Minutes earlier, Senate Majority Leader Mitch McConnell broke the news of Trump's plan. He made the announcement on the Senate floor and said the Senate will soon vote on the bill that's needed to avoid a partial federal shutdown Friday.
"I indicated I'm going to support the national emergency declaration," said McConnell.
The bipartisan bill will keep the federal government running through the fiscal year but does not provide the 5.7 billion US dollars Trump wanted for the border wall with Mexico. The House of Representatives is also expected to vote on the legislation later Thursday.
A national emergency declaration, which would allow the president to bypass Congress and use the military to build the wall, is widely expected to spark lawsuits challenging the president's authority.
Local media, quoting congressional sources, said Tuesday that the bill would include 1.375 billion dollars for physical barriers along the US-Mexico border. Trump had demanded 5.7 billion dollars in funding for the border wall, his signature campaign promise.