France's COVID-19 situation improving, but risks remain high: PM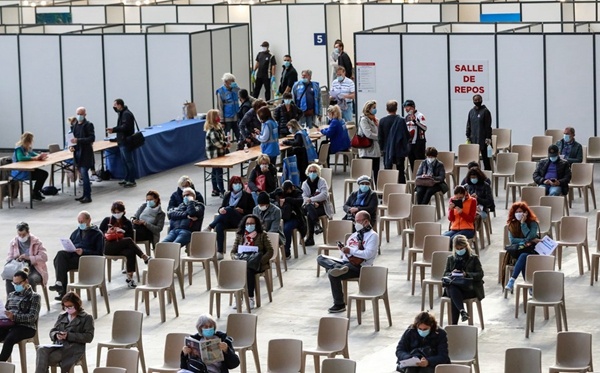 French Prime Minister Jean Castex said Thursday that the coronavirus epidemic situation is improving in the country, allowing a gradual exit from national lockdown in early May.
"The peak of the third wave seems to be behind us," he said. "We have observed a genuine fall in the circulation of the virus over the last 10 days ... The latest figures indicate positive signs."
Three weeks into the one-month confinement, the number of daily infections decreased by 17 percent to around 30,000 on average, and the number of patients in intensive care, having reached a plateau, will slow down in "next few days," said the prime minister.
"The level of viral circulation is still high ... We must remain vigilant. We are facing more contagious variants, therefore more difficult to fight," Castex warned, adding that the government would opt for a "gradual" and "cautious" deconfinement approach.
On May 3, day-time restrictions on domestic travel will end and secondary schools will reopen. Certain cultural and sporting activities, cafes and restaurants' terraces will resume activities by mid-May depending on the evolution of the epidemic situation.
The government could also allow reopening on a region-to-region basis starting with areas with lower virus circulation. In the meantime, the curfew will remain "until further notice."
Starting from Saturday, all arrivals from Chile, South Africa, Brazil, Argentina and India must undergo a strict 10-day quarantine. Prior to boarding on the plane, authorized travelers will be required to present a negative PCR test less than 36 hours old.
France on Thursday reported 34,318 new infections, bringing the national total to about 5.4 million. The death toll rose by 283 daily to 102,164.
To date, 13.5 million people in France, or 25.8 percent of the adult population, have received at least one vaccine shot, and 5.2 million have completed their inoculation.