Mega fires ring alarm on climate
China Daily Global
1610093960000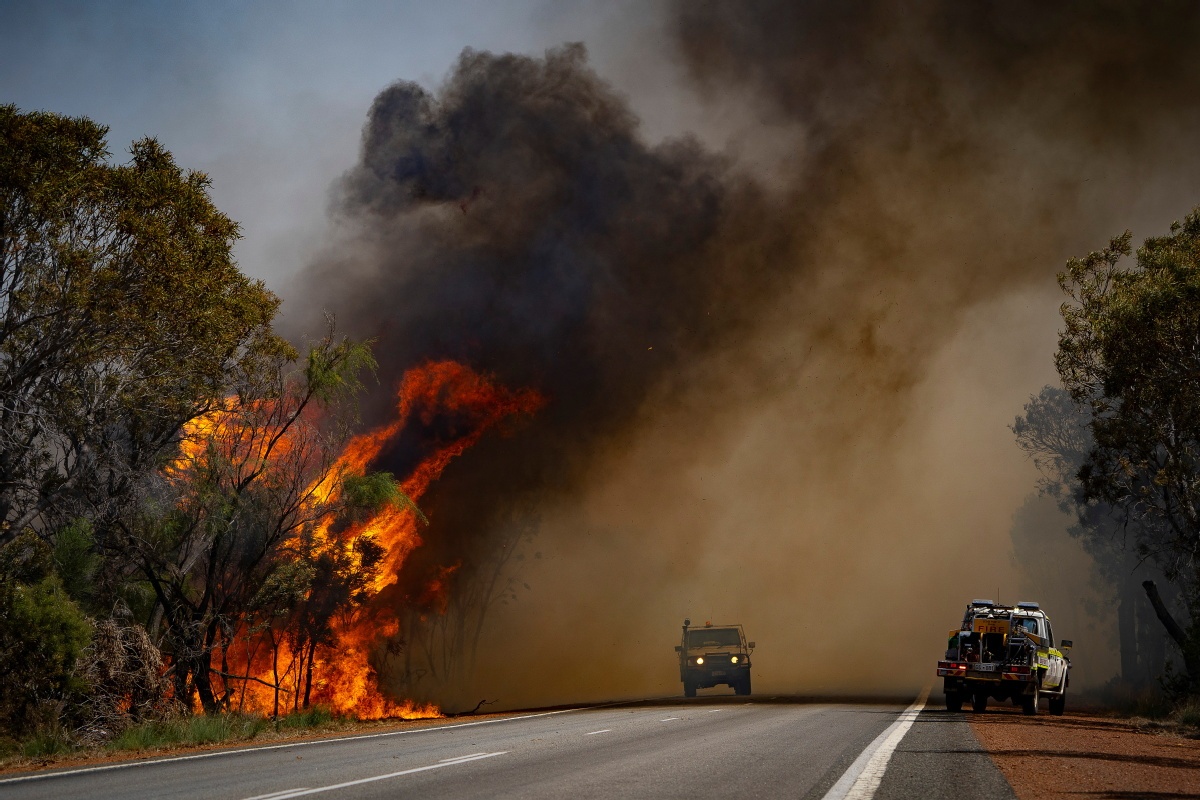 The worst bushfires Australia has ever seen, the Black Summer fires of 2019-20, were unprecedented not only in an Australian context but globally, says a new study published on Thursday.
Titled Connections of climate change and the variability to large and extreme forest fires in southeast Australia, the study pointed out that the fires were a "wake-up call" on the extreme effects of climate change in Australia.
It also underlines a much wider global concern, with climate playing a major role in forest fires that devastated much of California last year and mega fires that have burned nearly 30 million hectares in Russia's Siberia region.
The study-published in the nature sciences journal Communications Earth& Environment-coincided with the Australian meteorology bureau's annual climate statement, which said that 2020 was the fourth-warmest year on record for the country despite being a La Nina year.
La Nina refers to a weather pattern that stems from cooler than average ocean surface temperatures in the equatorial Pacific.
According to the study's findings, last summer's fires destroyed 23 percent of the temperate forests in southwestern Australia.
It said the Black Summer fires resulted in "extensive social, environmental and economic impacts".
The authors warned that fire disasters like the Black Summer are made worse by human-caused climate change in multiple ways, "some of which are very well understood and some where more research is needed".
Lead author Nerilie Abram, who is a professor at the Australian National University's Research School of Earth Sciences, said the Black Summer fires were unprecedented in their scale and power, as well as in the number of fires that transitioned into extreme pyrocumulonimbus events-extremely dangerous fires that generate their own thunderstorms.
"The study highlights the fact that there are many, many ways that climate change is increasing fire risk in southeast Australia," she told China Daily.
"The government response has so far focused on how to make the country more resilient to bushfire disasters, but that task will become harder and harder unless action is taken to limit climate change."
Abram stressed that global climate change mitigation efforts need to be increased.
To meet the goals of the Paris Agreement and limit the dangerous impacts of climate change, global greenhouse gas emissions would need to reduce very rapidly and reach net zero by 2050, she said.
The professor noted that China has announced that it plans to be carbon neutral before 2060.
"This would represent a significant contribution to the global ambition to limit climate warming to well below 2 C above preindustrial levels," Abram said.
While China's move was applauded by climate scientists, other countries, including Australia, need to do more to reduce global warming and reduce the risk of extreme fires.
Complex risk
The team involved in the latest Australian bushfire crisis study included climate experts from the Australian Research Council's Centre of Excellence for Climate Extremes and bushfire experts from the NSW Bushfire Risk Management Research Hub, a collaborative venture that involves several Australian universities including the University of New South Wales."Bushfire risk is complex and driven by many factors operating at multiple scales, but this study is a timely reminder of how critical climate and weather extremes are," Hamish Clarke from the NSW Bushfire Risk Management Research Hub said.
Abram noted that while scientists have been warning for decades that climate change would increase Australia's fire risk, the Black Summer event was a clear demonstration of what that future looks like.
The study pointed out that predications made more than 10 years ago that an increase in climate-driven fire risk would be directly observable by 2020 appear to have come true.
"All of those expected and possible climate change indicators point toward a rapidly increasing risk of catastrophic bushfires that are beyond anything we have experienced in the past," Abram said.
In a broader context relevant to the entire world, she added: "We can't look at climate change as something in our future or something that we can simply adapt to. It's here now, and we need to make choices now that put us on a lower risk pathway."