Cuomo warns COVID variant could force New York into another shutdown
chinadaily.com.cn
1610116048000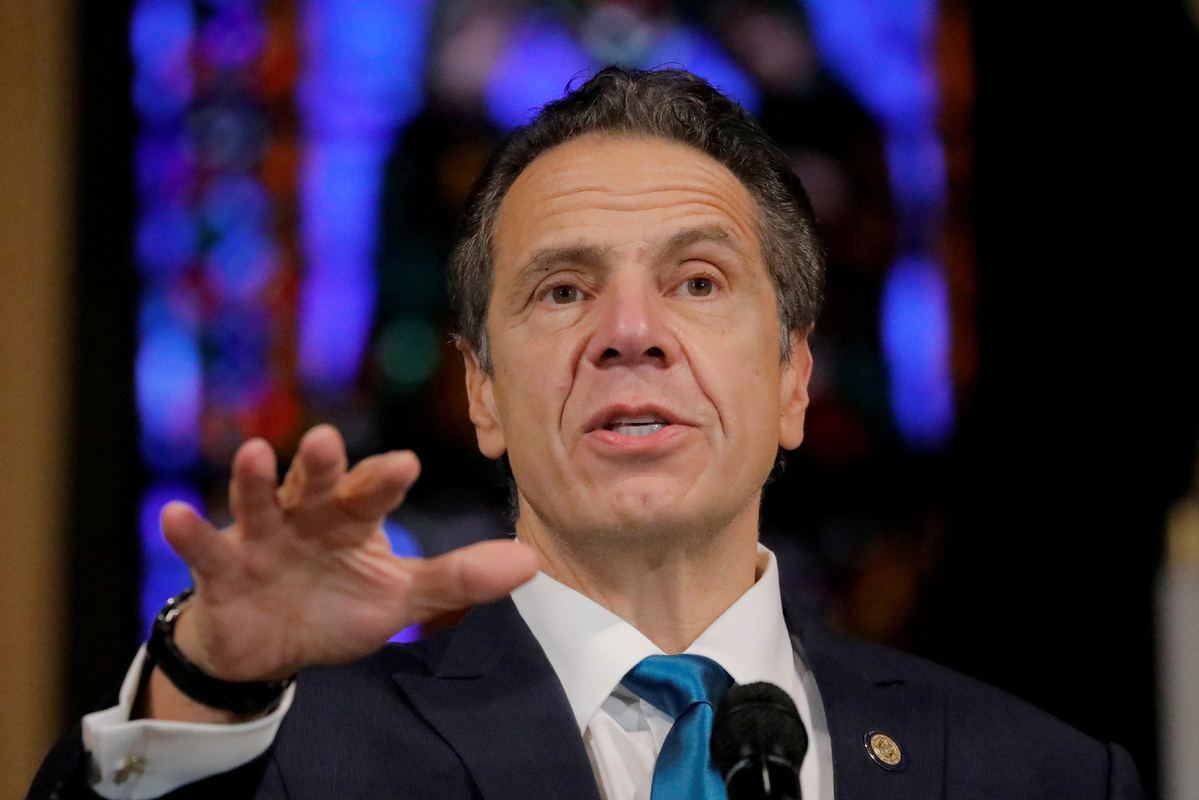 A new and more contagious strain of the coronavirus that was first discovered in the United Kingdom could force New York into another economic shutdown if it spreads unchecked and weakens the state's hospitals, New York Governor Andrew Cuomo said on Thursday, according to a report from CNBC.
As of Thursday, New York has reported only one COVID-19 case of the new variant, known as B.1.1.7, but there's likely more cases that just haven't been detected, Cuomo said.
A more transmissible strain, however, is still worrisome as it will infect more people, the Democratic governor said.
That will drive more hospitalizations at a time when every New York facility is facing a shortage of health-care workers, especially nurses.
"In the UK, it overtook everything in three weeks," Cuomo said. "If the UK spread catches on in New York, hospitalization rate goes up, the hospital staff is sick, then we have a real problem and we're at shutdown again."
A total of 52 cases of a coronavirus variant first identified in the UK have been confirmed in the United States as of Thursday, according to data updated Thursday by the US Centers for Disease Control and Prevention.